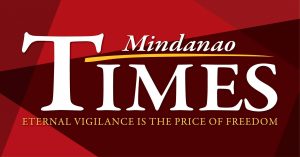 POWER in the city has remained stable even when some other key cities have experienced complaints from their consumers in relation to rates, government officials and business leaders said.
In a private message to TIMES, Assistant Secretary Romeo M. Montenegro, deputy executive director of the Mindanao Development Authority, said the power stability in city, like the rest of Mindanao, "is generally fine except for momentary black out affecting the Zamboanga Peninsula areas a few days ago due to the reported toppling of NGCP (National Grid Corp. of the Philippines in tower in Lanao del Norte."
On electricity rates that have hounded some areas in the country, Montenegro pointed out that these rates "have had been based on what were previously applied (for) approved with the ERC (Energy Regulatory Commission)."
"There were really noted hikes in electricity bills among household or residential consumers due to increase utilization brought about by work from home and online school activities," he said, pointing out that in Mindanao, the rates that were considered for review were those for consumers in Cagayan de Oro City.

In the city, where the franchise area operator is the Aboitiz Power Corp. subsidiary Davao Light and Power Co. (Davao Light), both Montenegro and John Carlo B. Tria, outgoing president of the Davao City Chamber of Commerce and Industry, said the delivery of service has been smooth and that there were no complaints.

"I'm not aware of any complaints," said Tria also in a private message.
Aside from servicing the city, other areas in the franchise of Davao Light are the Sto. Tomas, Dujali, Carmen towns and Panabo City in Davao del Norte.
Also, the submarine cable of the North Davao Electric Cooperative that serves the Island Garden City of Samal is connected to the NGCP through the Pampanga substation of Davao Light.

In other key cities in the country, just like Metro Manila and even Cebu, consumers have complained about the sudden increase in their power bills. This even led Sen. Sherwin Gatchalian, in the middle of last year, to seek an investigation into these complaints.