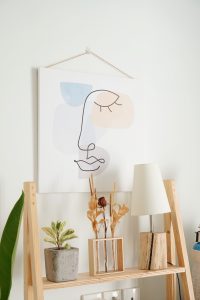 Do-it-yourself home projects are the best way to get busy while staying home these days. Here's why: they promote creativity while inspiring you to learn new skills and to improve your surroundings and outlook for daily living.
Here are some ideas to consider:
DIY furniture upgrades are the way to go if you want your rooms revamped minus the big costs. Upcycling household items are expected to be a big trend this year. Doing low-cost projects that are doable in a short amount of time give you a sense of achievement. What you'll need is paint a basic carpentry tools.
Reorganizing storage gives you more freedom to keep and use things that you already have. Repurpose existing boxes and cabinets to welcome new trinkets and implements for upcoming hobbies and interests. Move things around the room and be surprised at how much spaces you have. Shop tiered cart trays and channel your inner Marie Kondo with organizing things.
Checking lighting and connection to make working from home better. See if your LED bulbs are still optimal to avoid eyestrain and headaches. Consider motion sensor bulbs to save on power—they turn on only when they sense human movement! And while you're getting new lights, add LAN cables to your cart! They come in handy in improving internet experiences (especially when wireless connections are just not doing it for you).
Shop your home improvement essentials in Ace Hardware in SM Lanang Premier and SM City Davao or via https://call-collect.acehardware.ph.