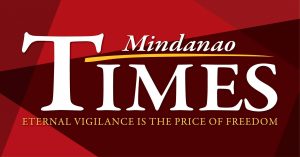 THE CITY government is hoping to reach about 42,000 in business applications and renewals this year despite the impact of the pandemic, a top official said.

"Even in the pandemic, maayo ang dagan sa atong renewal. However, naa gihapon tay 15% na apasonon kay 42,000 man atong target," said Maribel Paguican, the chief of the Davao City Business Permit and Licensing Office.

As of Tuesday, the Business Permit and Licensing Office recorded 35,510 applications for business permit renewal. The number of applications during the period, said Paguican, was about 2,000 higher compared with the number last year.

Paguican reminded business owners to renew their permits and settle their accounts before the end of the month.

"Gina-awhag nato atong mga katawhan, whatever the platform dili na gyud unta ta magpaabot sa ulahing mga adlaw. Ang implication kung dili kaabot sa deadline, 25 percent ang mo-incur na penalty," she added.

The City Treasurer's Office also reported that, as of Tuesday, it collected about P892.050 million out of the 23,457 permits approved.

City Treasurer Lawrence Bantiding said of the amount, the agency collected P2.089 million through online banking methods.

The target, Bantiding said, is that the city government could collect P1.2 billion out of business taxes as it anticipated a decrease in collection compared with the target last year because of the pandemic.

"Since we have set a reasonable target bearing in mind the impact of the pandemic to our business sector, the office is optimistic that we will be able to reach the target this year," he said.

He said online payments posted before 10 pm Thursday would not incur interest and surcharges, but payments made after would be subject to these additional fees as posting of these payments are only done a day later.
"However, they may also pay at our seven (7) processing locations, as we are open on January 29-31, 2021 from 8:00 AM to 5:00 PM only," he said.

The city government has set up one-stop-shop processing locations for business renewal at the Sangguniang Panlungsod building for (Poblacion District); Davao City Recreation Center for Talomo and Agdao Districts; Brgy. Bunawan Gym for Bunawan and Paquibato Districts); Brgy. Buhangin Gym for Buhangin District; Toril District Treasury Office for Toril District; Tugbok District Treasury Office for Tugbok District; and, Calinan Gymnasium for Calinan, Baguio, and Marilog Districts.