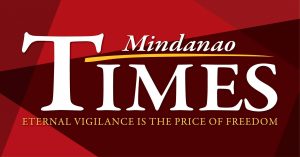 THE MILITARY reported that 19 former rebels completed this month a skills training under the Technical Education and Skills in an Development Authority (Tesda).

Major Jerry Lamosao, 10th Infantry Division Public Affairs Office chief, said the former rebels were from Weakened Guerilla Front 33, Weakened GF 3 and WGF 2 of the Southern Mindanao Regional Committee (SMRC).

Lamosao said they received Tesda National Certificates (NC I) on Automotive Servicing under Tesda's Skills Training for Work Scholarship Program (TWSP) in a simple ceremony held on January 26 at Balai Pag Asa, 1001st Bde, 10ID, PA Brgy Mapaang, Maco, Davao De Oro.

Col. Glenn Jun C. Calambuhay, 1001st Brigade deputy brigade commander, represented Brig Gen Luis Rex D Bergante, brigade commander, welcomed the participants as well as the guest of honor and speaker Davao De Oro Governor Jayvee Tyron L Uy during the ceremony.

"We are so thankful for the support and services provided by Tesda to our unit especially in the conduct of livelihood and skills trainings which benefitted former rebels," Calambuhay said.

"We will continue to collaborate and partner with Tesda, local government units (LGUs), and other national government agencies (NGAs) in the delivery of basic services and resolve the issues being exploited by the communist terrorist groups and its sectoral front organizations," he added.

He said the unit will facilitate "more skills trainings for you (former rebels) who are partners in intensifying integrated territorial defense system, will be done through the teamwork of all government agencies actively supporting the Whole-of-Nation Approach to End Local Communist Armed Conflict (ELCAC)."

As part of the Whole-of-Nation Approach to ELCAC, Uy told the former rebels to help the government convince their former comrades since the graduates have experienced the program for themselves. He appealed to the former rebels' friends and relatives who are still with the rebel group to return to the folds of the law.

"Please tell them how good this program of the government is. We are delivering the necessary government services for those in the conflict-affected areas for peace," he said.

One of the beneficiaries, who also received financial assistance from the provincial government said he expects the programs of government will help them and their children obtain a better future.


"Kini ang mga opurtunidad, sama sa uban kanamo na mga gagmay lang ug grado, pero sama sa mga parehas namo gapaningkamot gyud mi na matun-an namo ni para sa amo pamilya. Kabalo manggud mo na kami biktima ra pud sa mga pang-ilad na gihimo sa amoa sa grupong CPP-NPA- NDF. Daghan gyud kaayong salamat nga gitagaan mi ug tsansa na makatoon. E apply namo ang natun-an namo sa training. Gamiton namo ni sa pag sugod kauban ang among pamilya," he added.