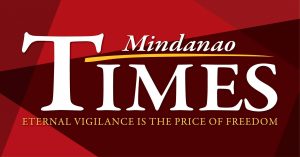 THE TASK Force Davao has suspended the checking of Save Davao QR (DQR) Code in the three entry points to the city that the unit is supervising.

Col. Consolito Yecla, commander of the unit, said the suspension order was from Mayor Sara Duterte, although he said he did not also know the reason for suspension as it was only relayed to him.

In a text message sent to TIMES through the City Information Office, Lemuel Ortonio, head of the City Human Resources Office, said that the suspension will last until the feature necessary for the seamless scanning is incorporated to the QR code system.

"Scanning at the Task Force Davao checkpoints are temporarily suspended until such time that the blocking and unblocking feature of DQR will be incorporated into the system. Once completed by the development team, the scanning at checkpoints will resume," Ortonio said.

In the meantime, Yecla said, "we will focus (our attention) on the authority to travel especially for the APOR (authorized personnel outside residence),"

Yecla added that non-APOR need need to have travel passes when they enter the city as they can only visit for humanitarian purposes like attending funerals of parents, spouses or children only; access services of government agencies; visits limited to parents, spouses and children; students studying in the city; and those driving private vehicles picking up passengers at the airport.

Residents and those who are allowed to come to the city are required to set up their Safe Davao QR codes that need to be scanned when they visit business establishments or government offices.

The intention is to identify those who might have been exposed to people who were infected with the COVID-19 virus.