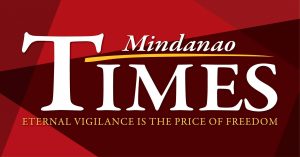 THE CITY government has maintained the implementation of biosecurity measures for the entry of swine and other pork products to protect both the hog industry and the consumers, a top official said.

The implementation of the protocols has continued even when there was no case of African Swine Fever (ASF) monitored in the last six months, said Dr. Cerelyn Pinili, the head of the City Veterinary's Office (CVO), who pointed out that the last ASF case recorded was in July 2020 in Lumiad, Paquibato District.

Pinili vowed that the city government will make sure that the implementation of the protocols will continue.

"Sa pagkakaron wala gyud [reports of ASF]. Mao na ang among ginapaningkamutan nga dili masudlan karon. We are in close coordination with the Department of Agriculture (DA), the Bureau of Animal Industry so that ASF will not resurface here in Davao City," she said in an interview with the Davao City Disaster Radio on Tuesday.

Since the start of the ASF outbreak last year, the city government has maintained its operations of the animal control points in Buda, Sirawan, Lasang, and Sta. Ana Wharf to prevent the entry of products without proper documentation.

Pinili said that the teams supervising these control points have always required those bringing with them pork and other similar products to show required documents like ASF certification from the Department of Agriculture, veterinary health certificate issued by the provincial or private veterinarian, and shipping permit.

"Daghan kaayo og nagatawag sa amoa nga higpit ra kaayo ta sa atoang quarantine checkpoints kay dili gyud makasulod especially kining mga backyard nga baboy," she said.

She added that teams have also embarked on educating backyard farmers on the disease and its prevention. "We tell them to really implement their biosecurity measures. They should have footbaths, daily disinfection, and refrain from letting other people enter their farm," she said.

Pinili also reminded lechon houses not to get stocks from farms and other areas that are contaminated with ASF.

The first case of ASF in the city was recorded about a year ago in Brgy. Dominga and Lamanan, Calinan District with about 2,000 hogs killed.