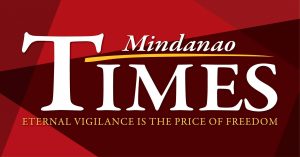 THE INCIDENT Management Team (IMT) of the Mati City government in Davao Oriental bared that 90% of the active COVID-19 cases were local transmissions.

Based on its report, as of January 25, the IMT said the city had 242 cases, 179 had recovered, five died and 58 were still active.

The body also reported that 244 others were under monitoring and five areas were identified as those with high incidence of infected residents.

In his daily brief, Dr. Ben Hur Catbagan Jr., IMT commander, said of those active cases, 80% were still confined at the Davao Oriental Provincial Medical Center, the main hospital in the province.

However, on Monday, Davao Oriental Provincial Health Officer Reden V. Versaldo said the government hospital would implement a two-week closure so that it can be disinfected as 31 health workers were reported to have been inflected with the virus.

Despite the temporary closure, Versaldo said those who have been admitted to the hospital will still be taken cared of.

The cluster areas, where 20% of those infected were residing, included like Upper Salazar, Lemente, and Bilawan in Barangay Central; Martinez and NHA in Barangay Dahican, said Catbagan.

"As of the present 90 % of sources of infection are believed to be local, so the public is advised to comply with minimum health standards, as enforced in City Ordinance No. 427," he added.

"We do not know who the asymptomatic spreaders are so the best defense is still minimum health standards," Catbagan added.

The Mati City government said it has been helping the provincial government in aggressive contact tracing, testing and providing additional isolation services to the close contacts of health care workers and patients who tested positive.

It has also placed on full operation its ambulance services to provide free transport services for referrals.

Maternity clinics and stations in the city would also extend services, while referral lines have also been set up with the Davao Regional Medical Center in Tagum City in Davao del Norte and Pantukan Hospitals in Davao de Oro for pregnant women needing Cesarean section surgery with surgical supplies and medicines to be provided by the city government.

The city government has also strengthened its City Health Office's Telemed Services with initial free medicines courtesy of Botika ng Bayan and City Lingap are also strengthened and sustained

"As a team, we need to be more efficient than the virus and reach excellence in everything we do," Dr. Catbagan said.