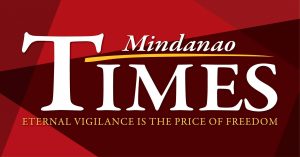 THE RISE in the number of COVID-19 cases among health workers in the Davao Oriental Provincial Medical Center (DOPMC) has prompted the hospital to temporarily stop its operations.

In a public advisory on Monday, Provincial Health Officer Reden V. Versaldo said the temporary closure will run for about two weeks so that it can implement disinfection activities.

"During this time, DOPMC will be undergoing massive disinfection, isolation, and risk testing of all remaining employees and contacts," Dr. Versaldo said, noting that it will not cater to no new admissions or emergency cases during the period.

However, he said, all admitted patients "will be facilitated and discharged accordingly."

Based on the information from the Provincial Information Office, 31 health workers were infected as Versaldo's office has yet to release the total number of individuals who were afflicted with the virus.

The provincial health officer has also appealed to the residents of the province to go to their district hospitals, as well as the designated rural and city health units, including private clinics and hospitals for all their health care needs.

"Let us continue to pray for all our frontliners and for the speedy recovery of all our infected patients and health care workers," Versaldo said.

On Sunday, the Department of Health (DOH) – Davao Center for Health Development reported that there 748 COVID-19 cases in Davao Oriental, 125 of them have remained active.