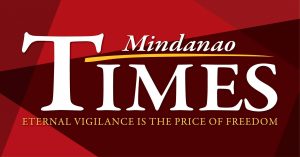 THE DAVAO City Police Office (DCPO) yesterday led the commemoration of the National Day of Remembrance to honor the 44 members of the Special Action Force (SAF) who died during an operation in Mamasapano, Maguindanao.

Among the top officials present during the event were DCPO Deputy City Director for Administration and Operation Oliver Navales; Lt. Col. Darwin Tutor Padla, former 4th Special Action Battalion commander; and, Captain Julius Cesar Clemente Ramirez, 112th Special Action Company.

"I would like to remind you that on our end, let us give honor and justice to our SAF 44 heroes by always emulating the courage and heroism they had shown," Padla said.

He added: "Let us honor them by sharing their great stories of encouragement and heroism that we are proud to impart to the next generations. Because to honor our SAF 44 is to be like them in our respective missions and duties, as they really serve as big inspiration to all of us."

On January 25, 2015, the SAF 44 died during a clash with the Moro Islamic Liberation Front (MILF) and Bangsamoro Islamic Freedom Fighters (BIFF) after an operation that resulted in the killing of Malaysian bomb maker Zulkifli Abdhir.

The outlawed group, who was protecting Abdhir, also known as Marwan, pinned down the police unit in a wide-open marshland.

Because of the failure both of the police as well as the military in the area to send reinforcements, they all died.