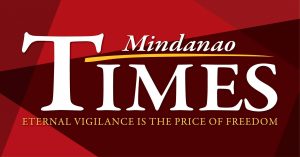 RESIDENTS must continue doing the 4 O'clock Habit" to curb the spread of mosquito-borne diseases as the city has experienced occasional rains, an official said.

Elizabeth Banzon, head of the City Health Office Tropical Diseases and Nutrition Division, said residents must not forget to practice this strategy of destroying the breeding places of mosquitos.

"Ting ulan na karon, palihug lang kung mopalit mo og drum, coveri ninyo aron dili ma-itlogan (sa lamok. Sa sulod sa panimalay ug sa gawas i-check nato tanan matubigan o tanan maitlogan sa lamok," she said.

The 4 O'clock Nabit is part of the 4-S strategy which aims to destroy mosquito-breeding sites, employ "self-protection measures" like wearing long pants and long-sleeved shirts and=use of mosquito repellent, seeking of advice from physicians and fogging activities in areas identified as hotspots.

Banzon said that mosquitos that are carrying diseases are active in the afternoon, so residents must religiously clean their homes, including the surroundings.
"Kanunay mag-enforce og self-protective measures sa inyong area. Magsuot og manggas, or magsuot og hayag or puti na sanina. Ug kinahanglan i-report immediately sa buhatan sa city health office labi na sa tropical unit kung naay mga kaso sa dengue aron ma-aksyunan mo dayon," she added.

Last year, the agency recorded 1,193 dengue cases, although the number was about half of what was recorded the previous year.

Banzon said residents should not let their guard down as the symptoms of dengue are similar to those of COVID-19.

However,, she said the people must not panic if they have fever, one of the symptoms; instead they should consult physicians so that the diseases could be identified.

"We are informing everyone that our health centers are open. We also have doctors online where they can consult. Fever is one of the symptoms of Covid. It is also one of the symptoms of dengue," she said.

Those who have fever, must be medically examined so that they can be treated, she added.

The team has continued conducting fogging activities as well as distributing mosquito repellents, and multivitamins, and paracetamol.

In campaigning against the spread of dengue, Banzon said the agency has made sure that its personnel observe minimum health standards like the use of face masks and face shields because of the threat of the pandemic.