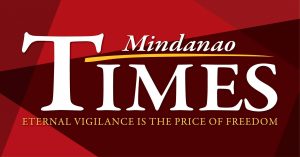 LAW‌ ‌ENFORCERS‌ ‌released‌ ‌last‌ ‌week‌ ‌10‌ ‌individuals‌ ‌who‌ ‌were‌ ‌former‌ ‌supporters‌ ‌of‌ ‌the‌ ‌New‌ ‌People's‌ ‌Army‌ ‌after‌ ‌investigators‌ ‌concluded‌ ‌that‌ ‌there‌ ‌was‌ ‌insufficient‌ ‌evidence‌ ‌to‌ ‌file‌ ‌a‌ ‌murder‌ ‌case‌ ‌against‌ ‌them.‌ ‌
‌
The‌ ‌27th‌ ‌Infantry‌ ‌Battalion‌ ‌facilitated‌ ‌the‌ ‌release‌ ‌of‌ ‌the‌ ‌10‌ ‌in‌ ‌coordination‌ ‌with‌ ‌the‌ ‌Peace‌ ‌911,‌ ‌municipal‌ ‌government‌ ‌of‌ ‌Sto‌ ‌Tomas‌ ‌in‌ ‌Davao‌ ‌del‌ ‌Norte,‌ ‌Paquibato‌ ‌Police‌ ‌Stations,‌ ‌Barangays‌ ‌of‌ ‌Malabog,‌ ‌Mapula,‌ ‌Paquibato‌ ‌Proper‌ ‌and‌ ‌Lumiad‌ ‌and‌ ‌other‌ ‌government‌ ‌agencies.‌ ‌
‌
First‌ ‌Lieutenant‌ ‌Gen‌ ‌Adrian‌ ‌Gautane,‌ ‌Civil-‌ ‌Military‌ ‌Operation‌ ‌(CMO)‌ ‌officer‌ ‌of‌ ‌the‌ ‌battalion,‌ ‌said‌ ‌the‌ ‌10‌ ‌were‌ ‌released‌ ‌after‌ ‌dialogues‌ ‌were‌ ‌conducted‌ ‌to‌ ‌ensure‌ ‌that‌ ‌they‌ ‌would‌ ‌resist‌ ‌arrest‌ ‌and‌ ‌voluntary‌ ‌surrender‌ ‌so‌ ‌they‌ ‌could‌ ‌be‌ ‌helped‌ ‌in‌ ‌facing‌ ‌the‌ ‌case.‌ ‌
‌
The‌ ‌military‌ ‌unit‌ ‌turned‌ ‌over‌ ‌the‌ ‌10‌ ‌Davao‌ ‌City‌ ‌Police‌ ‌Office‌ ‌on‌ ‌January‌ ‌10‌ ‌so‌ ‌the‌ ‌investigation‌ ‌on‌ ‌the‌ ‌case‌ ‌against‌ ‌them‌ ‌could‌ ‌proceed.‌ ‌
‌
Lt‌ ‌Col‌ ‌Victorino‌ ‌Seño,‌ ‌commander‌ ‌of‌ ‌the‌ ‌battalion,‌ ‌turned‌ ‌them‌ ‌over‌ ‌to‌ ‌City‌ ‌Police‌ ‌Director‌ ‌Kirby‌ ‌John‌ ‌Kraft‌ ‌and‌ ‌Aileen‌ ‌Mabanding,‌ ‌focal‌ ‌person‌ ‌of‌ ‌Peace‌ ‌911.‌ ‌
‌As‌ ‌they‌ ‌were‌ ‌staying‌ ‌at‌ ‌the‌ ‌Malabog‌ ‌Police‌ ‌Station,‌ ‌Mabanding‌ ‌and‌ ‌Atty‌ ‌Elisa‌ ‌Evangelista-Lapiña,‌ ‌Sto.‌ ‌Tomas‌ ‌municipal‌ ‌administrator,‌ ‌in‌ ‌coordination‌ ‌with‌ ‌Paquibato‌ ‌Police‌ ‌Chief‌ ‌Marvin‌ ‌Hugos‌ ‌provided‌ ‌helped‌ ‌so‌ ‌the‌ ‌case‌ ‌against‌ ‌them‌ ‌could‌ ‌be‌ ‌immediately‌ ‌resolved.‌ ‌
‌
During‌ ‌their‌ ‌release,‌ ‌members‌ ‌of‌ ‌their‌ ‌families‌ ‌welcomed‌ ‌them‌ ‌as‌ ‌they‌ ‌expressed‌ ‌their‌ ‌gratitude‌ ‌to‌ ‌those‌ ‌who‌ ‌helped‌ ‌them‌ ‌in‌ ‌facing‌ ‌the‌ ‌case.‌ ‌
‌