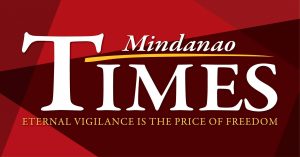 THE National Task Force to End Local Communist Armed Conflict (NTF-ELCAC) has identified 82 barangays of the city that will receive P20 million each for being the beneficiaries of the barangay development program (BDP) intended to help end the insurgency problem.

In a press conference on Saturday at the Eastern Mindanao Command headquarters inside the Naval Apolinario Felix Station, National Security Adviser Hermogenes Esperon Jr. said the barangays were :previously cleared of the threat and influence of the NPA (New People's Army) from 2016-2019 through security operations.

"They are now ripe for the package of development projects contained in the BDP," said Esperon.
Nationwide, the task force identified 822 barangays as the ones to benefit from the program which will be implemented in collaboration between regional offices of national government agencies and local government units.

Esperon said the beneficiaries of the program were vetted through stringent criteria and were consulted on the projects that will be implemented.

He justified the inclusion of the barangays in the city, saying that it is a metropolis with a large population and economic hub of Mindanao, including being the host to three consular offices.

"Taking into consideration that Davao City is the premiere economic hub in Mindanao, it is an essential area for regional growth," he added.

The Davao Region will get about P4.3 billion in funding that will be used in building farm-to-market roads, schools, water and sanitation systems, healthstations and reforestation project.

The fund is part of the P16.4 billion budget for the program which Budget Secretary Wendel Avisado said will be released in March.

A component of the NTF-ELCAC, the program, approved a year, is intended to help the barangays develop into economic communities that would help suppress the insurgency problem.

In his State of the Nation Address last year, President Rodrigo R. Duterte said emphasized the need to provide projects in geographically isolated and disadvantaged areas, or areas that are facing the threats of the rebel movement.

Esperon said these areas, which are experiencing extreme poverty, are often the sources of recruits of the rebel movement.

"We intend to curb this recruitment through holistic development projects that bridge the gap between the needs of the communities and accessibility," he said.