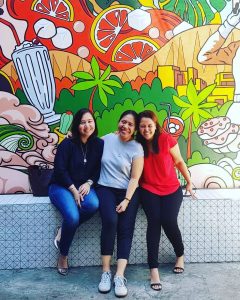 "THE ‌daughter‌ ‌of‌ ‌my‌ ‌former‌ ‌school‌ ‌manager‌ ‌is‌ ‌launching‌ ‌a‌ ‌'gelato'‌ ‌in‌ ‌Davao.‌ ‌Her‌ ‌name‌ ‌is‌ ‌Crystal‌ ‌Joy‌ ‌Rebucas.‌ ‌Along‌ ‌with‌ ‌her‌ ‌friends‌ ‌Christina‌ ‌de‌ ‌Mendoza‌ ‌and‌ ‌Trisha‌ Manalaysay,‌ ‌their‌ ‌start-up‌ ‌gelato‌ ‌business‌ ‌is‌ ‌home-based.‌
‌The‌ ‌three‌ ‌businesswomen‌ ‌want‌ ‌to‌ ‌let‌ ‌Davaoeños‌ ‌know‌ ‌about‌ ‌their‌ ‌delightful‌ ‌product‌ ‌called‌ ‌Gelato‌ ‌Manila,"‌ ‌the‌ ‌Honorable‌ ‌Consul‌ ‌of‌ ‌Bangladesh,‌ ‌Joji‌ ‌Ilagan-Bian,‌ messaged‌ ‌me‌ ‌last‌ ‌week.‌ ‌She‌ ‌added,‌ ‌
"‌It‌ ‌is‌ ‌time‌ ‌to‌ ‌go‌ ‌Go‌ ‌Lokal,‌ ‌Buy‌ ‌Lokal,‌ ‌palangga!‌ ‌Let's‌ ‌support‌ ‌our‌ ‌very‌ ‌own."‌ ‌‌Gelato‌ ‌is‌ ‌a‌ ‌popular‌ ‌Italian‌ ‌frozen‌ ‌dessert.‌ ‌Basically,‌ ‌gelato‌ ‌is‌ ‌similar‌ ‌to‌ ‌ice‌ ‌cream‌ ‌but‌ ‌it‌ ‌has‌ ‌more‌ ‌milk‌ ‌than‌ ‌cream;‌ ‌and‌ ‌doesn't‌ ‌use‌ ‌egg‌ ‌yolks.‌
‌As‌ ‌such,‌ ‌gelato‌ ‌has‌ ‌fewer‌ ‌calories,‌ ‌less‌ ‌sugar,‌ ‌and‌ ‌lower‌ ‌fat‌ ‌content‌ ‌per‌ ‌serving‌ ‌as‌ ‌compared‌ ‌to‌ ‌ice‌ ‌cream.‌ ‌Gelato‌ ‌Manila‌ ‌is‌ ‌a‌ ‌locally‌ ‌homemade‌ ‌premium‌ ‌gelato‌ ‌brand.‌ ‌
This‌ ‌gelato‌ ‌was‌ ‌the‌ ‌winner‌ ‌in‌ ‌the‌ ‌Ultimate‌ ‌Taste‌ ‌Test‌ ‌(UTT)‌ ‌Masters‌ ‌Edition‌ ‌2020‌ ‌held‌ ‌last‌ ‌month‌ ‌at‌ ‌the‌ ‌Gallery‌ ‌MiraNila‌ ‌by‌ ‌Blue‌ ‌Leaf‌ ‌in‌ ‌Quezon‌ ‌City.‌ ‌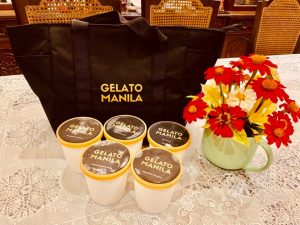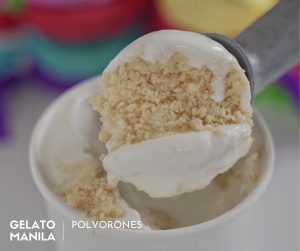 UTT‌ ‌is‌ ‌an‌ ‌event‌ ‌running‌ ‌for‌ ‌twelve‌ ‌years‌ ‌now‌ ‌where‌ ‌chefs,‌
‌restaurateurs,‌ ‌food‌ ‌writers,‌ ‌and‌ ‌bloggers‌ ‌taste‌ ‌and‌ ‌rate‌ ‌food‌ ‌products‌ ‌from‌ ‌home‌ ‌purveyors.‌ ‌‌Banker‌ ‌Christina‌ ‌de‌ ‌Mendoza‌ ‌and‌ ‌Dr.‌ ‌Trisha‌ ‌Manalaysay‌ ‌are‌ ‌both‌ ‌based‌ ‌in‌ ‌Davao‌ ‌while‌ ‌Crystal‌ ‌Joy‌ ‌Rebucas‌ ‌works‌ ‌in‌ ‌the‌ ‌retail‌ ‌and‌ ‌hotel‌ ‌industry‌ ‌in‌ ‌Manila.‌ ‌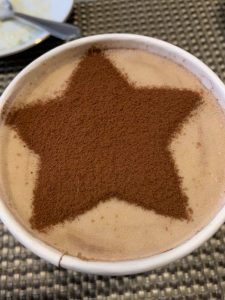 The‌ ‌three‌ ‌met‌ ‌while‌ ‌studying‌ ‌at‌ ‌the‌ ‌Ateneo‌ ‌de‌ ‌Davao‌ ‌High‌ ‌School.‌ ‌Crystal‌ ‌is‌ ‌friends‌ ‌with‌ ‌both‌ ‌the‌ ‌Chef‌ ‌and‌ ‌owner‌ ‌of‌ ‌Gelato‌ ‌Manila‌ ‌and‌ ‌the‌ ‌team‌ ‌behind‌ ‌Gelato‌ ‌Manila‌ ‌Mindanao‌ ‌which‌ ‌is‌ ‌based‌ ‌in‌ ‌General‌ ‌Santos‌ ‌City.‌ ‌Davao‌ ‌City‌ ‌is‌ ‌the‌ ‌first‌ ‌outside‌ ‌of‌ ‌General‌ ‌Santos‌ ‌to‌ ‌carry‌ ‌the‌ ‌Gelato‌ ‌Manila‌ ‌brand‌ ‌here‌ ‌in‌ ‌Mindanao.‌ ‌
‌"It's‌ ‌homemade‌ ‌so‌ ‌we're‌ ‌starting‌ ‌small.‌ ‌We‌ ‌just‌ ‌bought‌ ‌freezers.‌ ‌We're‌ ‌hands-on‌ ‌and‌ ‌do‌ ‌everything‌ ‌on‌ ‌our‌ ‌own‌ ‌from‌ ‌taking‌ ‌orders‌ ‌to‌ ‌preparing‌ ‌orders‌ ‌and‌ ‌arranging‌ ‌our‌ ‌products‌ ‌for‌ ‌deliveries.‌ ‌We‌ ‌often‌ ‌do‌ ‌the‌ ‌deliveries‌ ‌ourselves,"‌ ‌revealed‌ ‌Crystal.‌ ‌
"We‌ ‌strongly‌ ‌believe‌ ‌in‌ ‌the‌ ‌brand‌ ‌so‌ ‌definitely,‌ ‌there‌ ‌are‌ ‌plans‌ ‌for‌ ‌expansion‌ ‌later‌ ‌on.‌ ‌For‌ ‌now,‌ ‌we‌ ‌just‌ ‌want‌ ‌as‌ ‌many‌ ‌people‌ ‌to‌ ‌have‌ ‌access‌ ‌to‌ ‌Gelato‌ ‌Manila‌ ‌and‌ ‌to‌ ‌taste‌ ‌it.‌ ‌We‌ ‌know‌ ‌that‌ ‌money‌ ‌is‌ ‌hard‌ ‌these‌ ‌days‌ ‌so‌ ‌we‌ ‌make‌ ‌sure‌ ‌that‌ ‌every‌ ‌pint‌ ‌you‌ ‌buy‌ ‌is‌ ‌worth‌ ‌what‌ ‌you‌ ‌pay‌ ‌for.‌ ‌We‌ ‌guarantee‌ ‌you‌ ‌that‌ ‌Gelato‌ ‌Manila‌ ‌is‌ ‌all‌ ‌worth‌ ‌it."
‌ ‌‌"I‌ ‌love‌ ‌Gelato‌ ‌Manila‌ ‌because‌ ‌it‌ ‌is‌ ‌all-natural.‌ ‌No‌ ‌preservatives‌ ‌are‌ ‌used‌ ‌in‌ ‌the‌ ‌making‌ ‌of‌ ‌this‌ ‌gelato.‌ ‌It‌ ‌is‌ ‌just‌ ‌perfect‌ ‌for‌ ‌me‌ ‌and‌ ‌more‌ ‌importantly,‌ ‌for‌ ‌my‌ ‌dear‌ ‌grandchildren‌ ‌to‌ ‌delightfully‌ ‌enjoy….I‌ ‌am‌ ‌always‌ ‌inspired‌ ‌by‌ ‌the‌ ‌business‌ ‌journey‌ ‌of‌ ‌our‌ ‌young‌ ‌entrepreneurs‌ ‌who‌ ‌are‌ ‌so‌ ‌determined‌ ‌and‌ ‌passionate‌ ‌about‌ ‌starting‌ ‌their‌ ‌own‌ ‌small‌ ‌businesses.‌ ‌We‌ ‌should‌ ‌all‌ ‌support‌ ‌them‌ ‌for‌ ‌they‌ ‌are‌ ‌the‌ ‌future‌ ‌backbone‌ ‌of‌ ‌our‌ ‌economy,"‌ ‌Consul‌ ‌Joji‌ ‌Ilagan-Bian‌ ‌pointed‌ ‌out.‌ ‌Indeed,‌ ‌Gelato‌ ‌Manila‌ ‌is‌ ‌rich,‌ ‌creamy,‌ ‌flavorful‌ ‌and‌ ‌delizioso.‌ ‌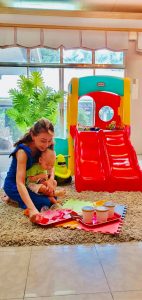 ‌‌To‌ ‌order‌ ‌and‌ ‌for‌ ‌more‌ ‌information,‌ ‌you‌ ‌can‌ ‌message‌ ‌@gelatomanila_mindanao‌ ‌on‌ ‌IG.‌ ‌You‌ ‌can‌ ‌also‌ ‌order‌ ‌by‌ ‌sending‌ ‌a‌ ‌message‌ ‌directly‌ ‌to‌ ‌the‌ ‌Facebook‌ ‌accounts‌ ‌of‌ ‌Christina,‌ ‌Trisha‌ ‌or‌ ‌Crystal‌ ‌or‌ ‌by‌ ‌texting‌ ‌09177009973.‌ ‌
‌