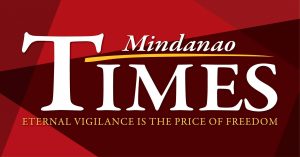 AT‌ ‌LEAST‌ ‌nine‌ ‌public‌ ‌establishments,‌ ‌two‌ ‌used‌ ‌as‌ ‌COVID-19‌ ‌isolation‌ ‌facilities,‌ ‌reported‌ ‌minor‌ ‌damage‌ ‌as‌ ‌the‌ ‌7.1‌ ‌magnitude‌ ‌earthquake‌ ‌rocked‌ ‌some‌ ‌parts‌ ‌in‌ ‌Mindanao‌ ‌on‌ ‌Thursday‌ ‌evening.‌ ‌ ‌
‌
Davao‌ ‌City‌ ‌recorded‌ ‌an‌ ‌intensity‌ ‌IV,‌ ‌according‌ ‌to‌ ‌Philvocs.‌ ‌ ‌
‌"It‌ ‌was‌ ‌quite‌ ‌strong‌ ‌it‌ ‌was‌ ‌felt‌ ‌by‌ ‌everyone‌ ‌there‌ ‌are‌ ‌reported‌ ‌experienced‌ ‌minor‌ ‌cracks‌ ‌in‌ ‌establishments‌ ‌and‌ ‌government‌ ‌projects‌ ‌there‌ ‌are‌ ‌three‌ ‌overpasses‌ ‌that‌ ‌were‌ ‌
reported‌ ‌to‌ ‌have‌ ‌seen‌ ‌cracks,"‌ ‌City‌ ‌Disaster‌ ‌Risk‌ ‌and‌ ‌Reduction‌ ‌Management‌ ‌Office‌ ‌(CDRRMO)‌ ‌chief‌ ‌Alfredo‌ ‌
Baloran‌ ‌said‌ ‌in‌ ‌a‌ ‌phone‌ ‌interview.‌ ‌
‌
Also,‌ ‌the‌ ‌Kapitan‌ ‌Tomas‌ ‌Monteverde‌ ‌Sr.‌ ‌Central‌ ‌Elementary‌ ‌School‌ ‌and‌ ‌the‌ ‌University‌ ‌of‌ ‌the‌ ‌Philippines‌ ‌(UP)‌ ‌Mindanao,‌ ‌which‌ ‌are‌ ‌being‌ ‌used‌ ‌as‌ ‌temporary‌ ‌isolation‌ ‌facilities,‌ ‌were‌ ‌also‌ ‌monitored‌ ‌to‌ ‌have‌ ‌some‌ ‌cracks.‌ ‌ ‌
‌
"It‌ ‌was‌ ‌a‌ ‌hairline‌ ‌damage‌ ‌but‌ ‌we‌ ‌did‌ ‌not‌ ‌disregard‌ ‌it‌ ‌that's‌ ‌why‌ ‌we‌ ‌coordinated‌ ‌with‌ ‌the‌ ‌City‌ ‌Engineer's‌ ‌Office‌ ‌so‌ ‌that‌ ‌they‌ ‌can‌ ‌deploy‌ ‌a‌ ‌structural‌ ‌engineer‌ ‌who‌ ‌is‌ ‌a‌ ‌member‌ ‌of‌ ‌the‌ ‌Rapid‌ ‌Assessment‌ ‌Team‌ ‌(RAT),"‌ ‌Baloran‌ ‌said.‌ ‌
‌
The‌ ‌RAT‌ ‌will‌ ‌conduct‌ ‌an‌ ‌assessment‌ ‌on‌ ‌the‌ ‌integrity‌ ‌of‌ ‌the‌ ‌structure‌ ‌and‌ ‌determine‌ ‌if‌ ‌it‌ ‌is‌ ‌safe‌ ‌or‌ ‌not.‌ ‌
‌
"‌Naay‌ ‌mga‌ ‌‌patients‌ ‌‌didtoa‌ ‌pero‌ ‌sa‌ ‌pag‌ ‌linog‌ ‌wala‌ ‌na‌ ‌gihimo‌ ‌ang‌ ‌‌evacuation‌ ‌‌kay‌ ‌makita‌ ‌didto‌ ‌nga‌ ‌dili‌ ‌kau‌ ‌delikado‌ ‌ang‌ ‌‌situation‌ ‌(There‌ ‌were‌ ‌patients‌ ‌there‌ ‌but‌ ‌during‌ ‌the‌ ‌earthquake‌ ‌they‌ ‌did‌ ‌not‌ ‌evacuate‌ ‌because‌ ‌they‌ ‌assessed‌ ‌that‌ ‌the‌ ‌situation‌ ‌was‌ ‌not‌ ‌as‌ ‌dangerous),"‌ ‌he‌ ‌further‌ ‌said.‌ ‌
‌
CDRRMO‌ ‌personnel‌ ‌were‌ ‌immediately‌ ‌deployed‌ ‌after‌ ‌the‌ ‌quake‌ ‌to‌ ‌check‌ ‌all‌ ‌establishments‌ ‌and‌ ‌structures.‌ ‌When‌ ‌they‌ ‌see‌ ‌damage,‌ ‌they‌ ‌will‌ ‌immediately‌ ‌report‌ ‌it‌ ‌to‌ ‌the‌ ‌city‌ ‌engineer‌ ‌for‌ ‌a‌ ‌more‌ ‌thorough‌ ‌inspection.‌ ‌ ‌
‌
As‌ ‌of‌ ‌this‌ ‌writing,‌ ‌they‌ ‌are‌ ‌still‌ ‌waiting‌ ‌on‌ ‌the‌ ‌assessment‌ ‌of‌ ‌the‌ ‌structural‌ ‌engineer‌ ‌on‌ ‌two‌ ‌isolation‌ ‌facilities‌ ‌reported‌ ‌with‌ ‌minor‌ ‌cracks.‌ ‌Nevertheless,‌ ‌he‌ ‌said‌ ‌that‌ ‌the‌ ‌city‌ ‌has‌ ‌other‌ ‌isolation‌ ‌facilities‌ ‌if‌ ‌the‌ ‌experts‌ ‌would‌ ‌declare‌ ‌the‌ ‌areas‌ ‌as‌ ‌unsafe.‌ ‌ ‌
‌
The‌ ‌Sto.‌ ‌Niño‌ ‌National‌ ‌Highschool‌ ‌and‌ ‌Davao‌ ‌City‌ ‌National‌ ‌High‌ ‌School‌ ‌were‌ ‌also‌ ‌reported‌ ‌with‌ ‌minor‌ ‌damage,‌ ‌along‌ ‌with‌ ‌a‌ ‌barangay‌ ‌health‌ ‌center.‌ ‌The‌ ‌Christian‌ ‌Colleges‌ ‌of‌ ‌Southeast‌ ‌Asia‌ ‌in‌ ‌Barangay‌ ‌Ma-a‌ ‌also‌ ‌had‌ ‌some‌ ‌cracks.‌ ‌ ‌
‌