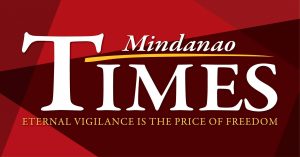 AN‌ ‌ALLEGED‌ ‌drug‌ ‌pusher‌ ‌was‌ ‌killed‌ ‌after‌ ‌he‌ ‌allegedly‌ ‌shot‌ ‌elements‌ ‌of‌ ‌the‌ ‌Toril‌ ‌police‌ ‌in‌ ‌a‌ ‌buy-bust‌ ‌operation‌ ‌in‌ ‌Purok‌ ‌1‌ ‌l,‌ ‌Barangay‌ ‌Camansi,‌ ‌Toril‌ ‌District‌ ‌on‌ ‌Thursday‌ ‌afternoon.‌ ‌
‌
Police‌ ‌identified‌ ‌the‌ ‌slain‌ ‌suspect‌ ‌as‌ ‌Junnyfel‌ ‌Alabar‌ ‌Natad,‌ ‌38,‌ ‌driver,‌ ‌and‌ ‌a‌ ‌resident‌ ‌of‌ ‌Purok‌ ‌4,‌ ‌Barangay‌ ‌Alambre,‌ ‌Toril.‌ ‌
‌
Maj.‌ ‌Michael‌ ‌Uyanguren,‌ ‌the‌ ‌Toril‌ ‌Police‌ ‌Station‌ ‌chief,‌ ‌said‌
‌Natad‌ ‌drew‌ ‌his‌ ‌firearm‌ ‌when‌ ‌he‌ ‌sensed‌ ‌that‌ ‌he‌ ‌was‌ ‌dealing‌ ‌with‌ ‌a‌ ‌police‌ ‌operative.‌ ‌ ‌
‌
According‌ ‌to‌ ‌the‌ ‌report,‌ ‌Natad‌ ‌sold‌ ‌a‌ ‌sachet‌ ‌of‌ ‌shabu‌ ‌worth‌ ‌P1,500‌ ‌to‌ ‌the‌ ‌undercover‌ ‌operative.‌ ‌However,‌ ‌he‌ ‌allegedly‌ ‌fired‌ ‌at‌ ‌one‌ ‌of‌ ‌the‌ ‌members‌ ‌of‌ ‌the‌ ‌arresting‌ ‌officers,‌ ‌who‌ ‌returned‌ ‌fire.‌ ‌
‌
The‌ ‌suspect‌ ‌was‌ ‌brought‌ ‌to‌ ‌the‌ ‌MediQuest‌ ‌Hospital‌ ‌but‌ ‌was‌ ‌declared‌ ‌dead‌ ‌on‌ ‌arrival‌ ‌by‌ ‌the‌ ‌attending‌ ‌physician.‌ ‌
‌
The‌ ‌Scene‌ ‌of‌ ‌the‌ ‌Crime‌ ‌Operatives‌ ‌recovered‌ ‌a‌ ‌.38‌ ‌caliber‌ ‌revolver‌ ‌without‌ ‌serial‌ ‌number‌ ‌loaded‌ ‌with‌ ‌four‌ ‌live‌ ‌bullets‌ ‌and‌ ‌one‌ ‌cartridge‌ ‌in‌ ‌the‌ ‌area.‌ ‌
‌
Police‌ ‌also‌ ‌recovered‌ ‌three‌ ‌more‌ ‌sachets‌ ‌of‌ ‌shabu‌ ‌from‌ ‌the‌ ‌suspect's‌ ‌body.‌ ‌The‌ ‌confiscated‌ drugs‌ ‌weighed‌ ‌0.34‌ ‌grams‌ ‌with‌ ‌a‌ ‌total‌ ‌estimated‌ ‌value‌ ‌P5,440.‌ ‌‌
‌