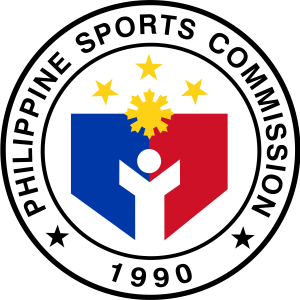 PHILIPPINE Sports Commission (PSC) spotlights young Aklanon medaled athletes in the 2021 premiere episode of its weekly series Rise Up! Shape Up!
Francine Padios, a 16-year-old Pencak Siklat who won a silver medal in the 30th Southeast Asian Games, Erdilyn Peralta, a bronze medalist softball athlete in the Women's Double, and a member of the Team that won the overall champion in the 30th SEA Games, and another pride of their hometown, Pencak Silat's Hanna Mae Ibutnande, share their inspiring stories of how they combat fears to win in sports and life.
Despite their young age, these female athletes have achieved and overcome difficulties in life bringing Rise Up! Shape Up's episode to channel the energetic celebration of the Ati-atihan Festival to applaud the successful athletic journey of three Aklanon national athletes.
According to PSC commissioner in charge of Women in Sports programs Celia Kiram, the online show is still committed to helping its audience cope with the challenges of a fast-changing environment through sports and movement, but also promises to widen exposure for Filipino athletes nationwide to gather support for the country's sporting industry.
"The Philippine sports community is a huge one; our athletes play different kinds of sports, but admittedly, only a few are known and enthusiastically supported. We want Rise Up, Shape Up to be a platform that contributes to increasing awareness and support for all of our national athletes," Kiram explains, noting as well that women athletes should be given equal recognition.
Further, the all-new season of Rise Up, Shape Up also introduces new segments—K-Isport headlined by Kiram, which will share trivia and nuggets of insight on women in sports, and WOW (Women's Overall Wellness), which are set to feature a variety of activities and topics targeted at our mental and emotional well-being.
The upcoming episode will have a sound healing session guided by Yeyette San Luis, a singer-songwriter, sound, and energy healer, and senior facilitator at GINHAWA Inc., who advocates the use of music and its healing energies toward cultivating a life filled with creativity, wholeness, and wellness.
Rise Up, Shape Up is a weekly web series streamed via Facebook and YouTube every Saturday at 10:30 AM. The episode on the Aklanon athletes will air on 23 January 2021. For more information on Rise Up, Shape Up, visit its official Facebook page at https://www.facebook.com/riseupshapeup. (PR)