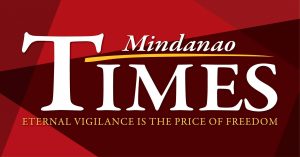 DAVAO City recorded an 81-82 percent recovery rate as of 6 p.m. of Jan. 19 amid the second week of the post-holiday surge of coronavirus disease (COVID-19) cases.

Dr. Ashley Lopez, City COVID-19 focal person, bared this durig the COVID-19 Alert program aired on the Davao City Disaster Radio (DCDR) on Wednesday.

"It's good news that we currently have 8,568 recoveries with new 105 recoveries on Jan. 19," he said. "We reduced the active cases due to the 105 new recoveries in one day."

Davao City, according to the city epidemiologic surveillance, also posted a total of 10,521 confirmed COVID-19 positive cases with 1,465 current active cases and 488 deaths.

Lopez said that based on the epidemic curve, the first week covering Jan. 3 to 10 was the first morbidity week.

"Nakit-an nato ang pag-peak o pagsaka sa mga kaso atong January 4. Sa January 7 almost dunay 150 cases. Nagsugod jud ang post-holiday surge sa January 4 to present. Hangtod karon ga-suffer gihapon ta tungod sa surge (We saw the spike of cases since Jan. 4. We had almost 150 confirmed COVID-19 cases. The post-holiday surge began on Jan. 7 to the present. We are still suffering from the post-holiday surge)."

In the first week of January alone, there were 55 deaths, which according to him, was the most unfortunate news in relation to the city's COVID-19 situation. The majority of confirmed COVID-19 positive patients, he said, were asymptomatic to mild cases and were contact-traced.

Meanwhile, he said that 95 percent of the recorded COVID-19-related deaths were `hospital deaths'.

"Walay nangamatay sa dalan o kay naduday og kuha. Majority naa ra sa ospital. Mostly mga tigulang (Nobody died while on the road or because of delay in pick up from their homes. the Majority died in the hospital. Most of them are elderly). The affected age group is 60 and above, especially with co-morbidities," he added.

He noted that most of the deaths have complications such as heart and cardiovascular diseases, those with chronic kidney diseases and mostly undergoing dialysis treatments, seniors with diabetes, and cancer. Lopez also noted that these fatalities all had weak resistance and were immunocompromised.

He also said that about 50 percent of the city's confirmed COVID-19 positive cases came from community transmission, particularly in households. Cases in workplaces, such as in BPOs and banks, are also rising.

Lopez also said that proper ventilation is important, especially in workplaces that are usually enclosed. Air has no way of exiting enclosed offices or establishments, which are using airconditioning units.

"If there is one confirmed case that is not known, in a matter of 15 minutes, others are exposed. That's the case in an enclosed place," he said.