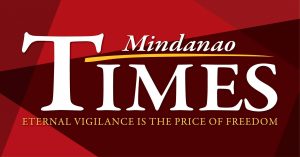 A WAREHOUSE fire resulted in an estimated P21 million worth of damage in Barangay Catitipan, Buhangin District around 7 a.m. on Monday.

The warehouse was listed to Bio-Life Sciences Solutions Co., owned by Jomar B Pasalo, 35, a resident of GSIS Subdivision in Matina.

Based on the investigation of the Bureau of Fire and Protection (BFP) XI, the fire originated at the back portion of the warehouse and gobbled two BMWs, a Hummer, forklift, and assorted fertilizers.

There was no reported casualty in the fire.

Elements of the Cabantian Fire Station, Central 911 Fire Auxiliary, Filipino Chinese Fire Fighters, and the Davao Fire Fighters Volunteer Rescue extinguished the flames. They declared a fire-out around 7:55 a.m. of the same day.

Private driver sued
for qualified theft

Meanwhile, a company driver was arrested after allegedly stealing Century products worth P70,000 in Barangays Lizada, Toril District at 12:30 p.m. on Tuesday.

He was identified as Frederick Dalagan Cagape, 24, a driver of MARS Agri-Ventures and a resident of Upper Piedad, Santa Cruz, Marapangi.

Maj. Michael Uyanguren, the Toril Police Station commander, said the police recovered the stolen goods from the house of Cagape.

The suspect and the recovered evidence are now under the custody of the Toril Police Station. Cagape will face a case for qualified theft.