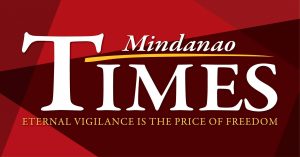 THIRTY-THREE members of the New People's Army (NPA)'s Pulang Bagani Battalion were turned over to the Davao City Police Office on January 17.

The communist guerrillas arrived at Camp Captain Domingo E. Leonor along San Pedro Street at 9:30 p.m.

The surrender of the 33 NPAs was led by Aida Sisa, a former leader of Sangay ng Partido sa Lokalidad in Sitio Turoyan in Barangay Tamugan, Marilog District

Col. Kirby John Kraft, the city police director, welcomed the 33 rebel returnees.

He also credited the initiatives of the City Intelligence Unit, DCPO- Revitalized Pulis sa Barangay, City Mobile Force Company, and Marilog Police Station.

He said the DCPO supports the EO No.70, which institutionalized the whole-of-nation approach to deal with the communist rebellion and created the National Task Force To End Local Communist Armed Conflict.

The returnees will be enrolled in the Enhanced Comprehensive Local Integration Program.

PNP chief visits
Davao Region HQ

Philippine National Police Director General Debold Sinas and party joined the officers and men of the Police Regional Office XI during his command visit during the traditional Monday flag-raising ceremony held at its grandstand in Buhangin.

The activity was highlighted by a send-off ceremony of 720 personnel who will be deployed as the new batch of the Revitalized Pulis sa Barangay in the 215 geographically isolated and disadvantaged areas in the region.

Sinas expressed his appreciation and support for the PRO XI R-PSB program by allocating P1 million for its projects.

During the said activity, the Department of Education XI awarded to Sinas the Special Order for the Sualon R-PSB Integrated School. The chief PNP then handed the order to the IP teacher as a symbolic gesture that the school is now recognized by the DepEd.

The school was established by the Revitalized- Pulis sa Barangay (R-PSB) assigned in Sitio Sualon, Barangay Tamugan, Marilog District to bring education to the IP children.

Sinas also gave awards to the different police stations for their accomplishment in the campaign against illegal drugs. He also turned over firearms to the different police provincial and city offices.

The CPNP also graced the blessing of the newly renovated Directorate for Integrated Police Operations-Eastern Mindanao (DIPO-EM) Office and the PRO XI RT-PCR Molecular Laboratory.