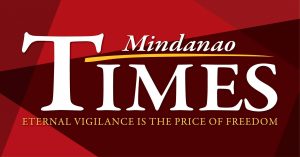 THE 4TH Infantry Division and Tactical Operations Group in Northern Mindanao rendered military honors to the pilots and crew of the UH-1H chopper that crashed in Impasug-ong, Bukidnon on Jan. 16.

Separate honors were also given to the Army and Cafgu Active Auxilliary (CAA) personnel who perished in the same incident while performing their duties in the campaign against the CPP-NPA in Northern Mindanao.

Maj. General Andres Centino, the commander of 4ID and Joint Task Force-Diamond, condoled with the bereaved families of the soldiers and CAAs.

He assured them that necessary assistance and appropriate benefits will be extended to the dependents.

The bodies of the military personnel killed in the crash were already transported home to their families via Philippine Airforce craft.

Maj. Rodulfo Cordero Jr., the 4th Infantry Division Public Affairs Office chief, identified them as Lt Col Arnie Arroyo, pilot-in-command; 2Lt Mark Anthony Caabay, co-pilot; Sgt Mervin Bersabe, A1C (Airman 1st Class) Stephen M Agarrado; Sgt Julius B Salvado of 8th Infantry battalion, CAA (Cafgu Active Auxiliary) Jerry S Ayocdo and CAA Jhamel G Sugalang.

Lt Col. Arroyo was from Lapu-Lapu city, 2Lt Caabay from San Jose, Roxas, Palawan, Sgt Bersabe of Gen Emilio Aguinaldo, Cavite, and A1C Agarrado of Iloilo.

Meanwhile the internment of Sgt Julius B Salvado is in Barangay Cabangahan, Malaybalay City, CAA Jerry Ayocdo in Esperanza Agusan del Sur and CAA Jhamel G Sugalang in Barangay Kalabugao, Impasugong, Bukidnon.

They were all onboard the Huey helicopter when it crashed around 2:30 p.m. on Saturday.

Cordero said the aircraft was on its way from Malaybalay Bukidnon to Impasug-ong for a resupply mission.