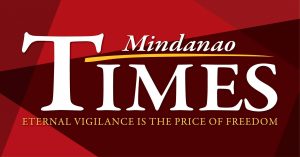 PASSENGERS can expect more stringent checks at the Francisco Bangoy International Airport since the free Real-Time Polymerase Chain Reaction (RT-PCR) testing was temporarily suspended since Jan. 13.

Mayor Sara Duterte, in her regular Davao City Disaster Radio (DCDR) program on Jan. 15, said they are anticipating COVID-19 positive passengers to enter the city.

"Since there is no screening of passengers via air travel and considering air travel is the fastest route to transport COVID-19 confirmed cases and since there is no mandatory testing of airplane passengers, there will always be someone COVID-19 positive who can enter. Hence, it is important to implement E.0. 63 to make sure those traveling have essential business inside Davao City," she said.

She said non-Davao City residents arriving through the DIA will have to go straight to their local government units of destination.

"Duna tay suspension of testing upon arrival diha sa DIA because we are redirecting our resources for the local transmission diri sa atoang syudad sa Davao kay sa pagkakaron, taas atong local transmission (We are suspending the RT-PCR testing at DIA since we are redirecting our resources for our local transmission in Davao City since our local transmission is high)," she said.

She added that city government personnel will remain at the airport to enforce E.O. 63. There are also flight passengers inside the holding facility while waiting to be picked up by their LGUs.

Generose Tecson, Davao City Tourism Operations Office (CTOO) head, said that the RT-PCR testing at the DIA will resume once the Los Amigos COVID-19 Laboratory goes into full operation.

The free RT-PCR testing was launched at the DIA for arriving passengers who have no RT-PCR negative results to show upon their exit. A negative RT-PCR test result is a requirement for a passenger to exit DIA.

Since the RT-PCR was temporarily shelved, Tecson said arriving passengers with negative RT-PCR tests taken within 24 to 72 hours before their scheduled flights to the city are prioritized in exiting the DIA after checking their health declaration forms.

Non-Davao City flight passengers may still exit the airport even without the RT-PCR negative test as long as their LGUs will fetch them and they can present other needed documents.

For Davao City residents without negative RT-PCR test results to show, the city tourism chief said their HDFs and other necessary documents will be checked. "We make sure they follow the requirements. We take note of the vehicles they ride on especially PUVs. They are given their health monitoring forms because they have to check-in with their BHERTS (Barangay Health Emergency Response Team). The 14- day home quarantine is mandatory," she said.