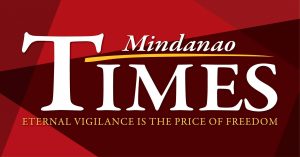 THE REGIONAL Oversight Committee of the Barangay Drug Clearing Program (ROC-BDCP) declared five villages in the third district as "drug-cleared."

The barangays were Dalagdag and Lampianao of Calinan District, Camansi and Kilate of Toril District, and Barangay Carmen of Baguio District.
They have complied with the required documents of the Dangerous Drug Board (DDB Regulation Number 3, Series of 2017) to be declared a drug-cleared barangay.

A drug-cleared barangay is defined as previously drug-affected and subjected to drug-clearing operation and declared free from any illegal drug activities pursuant to the parameters set forth by the regulation.

Antonio Rivera, ROC-BDCP chair and regional director of the Philippine Drug Enforcement Agency XI, said they are working hard to meet President Rodrigo Duterte's target to free the country from the menace of drugs before his term is over.

"We are motivated by the President's statement that war on illegal drugs would be relentless and sustained," he added.

"As the government steps up the war on illegal drugs, the Philippine Drug Enforcement Agency is calling everyone to vigorously support and cooperate in the nationwide campaign against illegal drugs. This is the right time to curb down the supply and demand of illegal drugs in our country," he further said.

Apart from Rivera, the committee is also composed of the Department of Interior and Local Government, Police Regional Office XI, Department of Health, and representatives from the respective local government unit.

The documents submitted by the barangays will be examined and validated by the committee to determine if they meet the parameters of the DDB Regulation Number 3, Series of 2017.

As stated in the Dangerous Drugs Board Regulation Number 3, Series of 2017 Section 8, a "drug-cleared" status means that the oversight committee convened and validated the non-availability of drug supply in the area and the absence of drug transit activity, clandestine drug laboratory, clandestine drug warehouse, clandestine chemical warehouse, marijuana cultivation site, drug den or resort, drug pusher, and drug user.

The barangay officials and elective officials of the Sangguniang Kabataan should also be active in the local anti-drug activities.

In the event that the committee received reports of illegal drug activities in the drug-cleared barangay, its status will not automatically revert to a drug-affected barangay. The community has 30 days to take appropriate action to maintin its status.