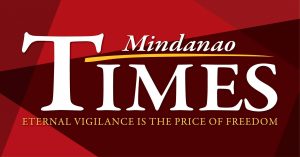 AN ALLEGED member of the New People's Army's special partisan unit (Sparu) was arrested in a joint police and military operation in Marihatag, Surigao del Sur on Friday.

1Lt. Krisjuper Andrei Punsalan, the civil-military operations officer of the 3rd Special Forces Battalion, identified him as Ernest Abenio Valdez, 48, married.

The military said Valdez was a member of the depensa/Milisyang Bayan (MB) and liaison officer of the Sub-Regional Command Southland and the brother of Felizardo Valdez, the secretary of the NPA's Southland.

He was arrested in his house in Purok Camansi, Barangay Bayan of the said town by virtue of the search warrant issued by 11th Judicial Region, Regional Trial Court of Cantilan for violation R.A. 10591 or illegal possession of firearms issued.

His wife, Rubelyn Felimon Cuyno, and barangay officials were present during the arrest.

Confiscated from him included a .45 caliber pistol with a magazine and six bullets, one improvised marble gun, and a short magazine for an M-16 rifle.

He is now in the custody of the Marihatag Police Station.

Lt. Col. Joey Baybayan, commanding officer of the 3rd Special Forces Battalion, said they will continue to do their task of eradicating the NPA in Surigao Del Sur.

Meanwhile, Brig. Gen. Allan D. Hambala, 401st Infantry Brigade commander, warned that they will file a case against people who coddle NPA rebels. "If we find out that you go against the law by protecting the NPA terrorists, we will hit you hard using all legal means as provided by law," he said.

Datu Alexander Bucales, Lianga IPMR, said the IP leaders of Surigao Del Sur are ready to face the NPA following its threat of deploying its liquidation squads to go after its enemies.

The death of our Indigenous Peoples' Mandatory Representative (IPMR), Datu Jumar S Bucales did not scare us at all. It only made us angrier and determined to track down NPA terrorists with the help of the AFP, " he said.

"We already accepted that our lives as IP leaders fighting the NPA terrorists are on the line. As IP leaders, we are ready to become heroes for our tribe even if it costs our lives," he added.