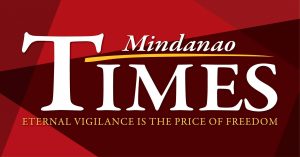 THE military reported that a female New People's Army member was killed, while another was captured following an encounter between their group and the soldiers of the 30th Infantry Battalion in Barangay Camam-onan, Gigaquit, Surigao del Norte on January 13.

The slain rebel was Danilyn Fabre, known in the movement as Karen, 25, of Mainit her captured companion was Jocelyn Hiningcagan, also known as Kayla, 22, of Gigaquit, both of Surigao del Norte.

This developed as those 11 who surrendered to the military and were presented to the media on Wednesday claimed the rebel movement deceived them.

They claimed there were promised of good life as they were supposed to engage in humanitarian activities and other peace and development efforts, only to find themselves fighting the government.

One of them, as many of them of them stayed in the movement for more than two decades, claimed that he saw children being recruited even when they were supposed to be protected from abuses.

"Sakit paminawon nga ang usa ka bata walay labot sa gubat ug wala siya kabalo unsay gubat. Bata nga naligo sa iyang sariling dugo, sa Barangay Bantuyan Caraga, looy kayo ang bata, overkilled pa gyud,"he said when he and the others were presented to the media at the Naval Apolinario Felix Station.

On the January 13 encounter, Second Lieutenant Benjamin Elisand de Dios, Civil- Military Operation officer of the battalion, both rebels were believed to be members of the Guerilla Front 16 of the North Eastern Mindanao Regional Committee.

The encounter took place as the soldiers were responding to a report about the presence of the rebels who were extorting money from the indigenous community in the area.

The report added the rebels, who were setting up camp in the area, ambushed the soldiers that resulted in a 45-minute gun battle. Her comrades left the slain rebel and her companion who was also wounded.

The rebels were found during the clearing operation which also resulted in the recovery of three rifles, ammunition and other personal belongings of the rebels.