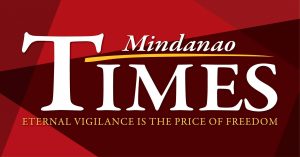 THE Safe Davao QR (DQR) will soon start sending text messages to people who are exposed to those who are afflicted with COVID-19, Mayor Sara Z. Duterte said Friday.

The mayor said messages will contain the symptoms that the persons should look out for and what they need to do when they experience the symptoms.

The recipients, she said, must not panic, but must read the messages and follow the instructions.

"It (the text messaging mechanism)t is part of our response na ang tao makabalo siya na nakauban niya ang nagpositive sa kana na area and makabalo siya sa iyang buhaton and maghinay-hinay siya sa iyang lihok and magself-quarantine sa ilang balay kay kung natakdan siya di na mutakod sa uban," she added.

The city government decided to implement the DQR system, which residents and non-residents coming to the city must have, to intensify contact tracing and regulate movements of people in the city. Government offices and private establishments are also instructed to ensure that they are able to monitor those entering and living these establishments at any given time.

The city government started implementing the city on November 23, 2020.