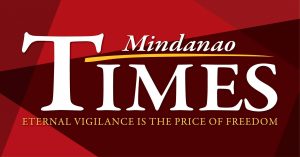 THE CITY government has suspended the free reverse transcription-polymerase chain reaction (RT-PCR) testing program for arriving passengers at the Davao International Airport (DIA) since Wednesday.

This is because, said Regina Rosa Tecson, head of the City Tourism Operations Office, the priority of the city government is to control COVID-19 local transmission cases.

"We are redirecting our resources to address the local transmission since this is the highest in the list of cases now," said Tecson, adding that the airport testing activity will resume at the Los Amigos COVID-19 Laboratory when the facility starts operations.

On the operations of the Los Amigos facility, Tecson said the city government is just waiting for all the necessary documents so that it can start operations.

Because of this action, the city government urged other local government units (LGUs) to pick up their their locally stranded individuals (LSIs) at DIA.

"Panawagan sa mga LGUs especially to pick up their LSIs. From outside Davao City, we don't allow na hindi sila sunduin," Tecson said, adding that arriving passengers who are not residents of the city maybe allowed to leave the airport even without the negative result of the RT-PCR test provided their LGUs fetch them and they can present the needed documents.

Those who can present negative results of RT-PCR tests taken at most 72 hours before their scheduled flights will be allowed to leave the airport after checking their health declaration forms (HDFs), she said.

For residents of the city without test results, "we check HDF and papers. We make sure they follow the requirements. We take note of the vehicles they ride on, especially PUVs. They are given their health monitoring forms because they have to check-in with their BHERTS (Barangay Health Emergency Response Team). The 14-day home quarantine is mandatory," Tecson said.

This developed as the city government has also reiterated its call to residents to boost their immune systems as Mayor Sara Duterte earlier said is not coming with new protocols even with the report that a new COVID-19 variant has entered the country.