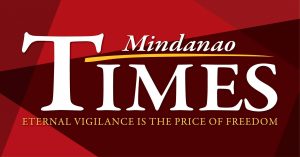 THE CITY government earned more last year compared with the previous year despite the impact of the COVID-19 pandemic, Lawyer Lawrence Bantiding, acting city treasurer, bared yesterday.

Bantiding said the city government earned P10.34 billion last year from local taxes, service income, business income, economic enterprise, other incomes, and from the internal revenue allotment (IRA).

He said the amount was even higher than the P9.66 billion income last year as well as the P10.338 billion target for the year.

Added to its coffers, he added, was the P462.476 million it received from the national government in the form of Bayanihan grant in fighting the pandemic.

On IRA, the city received P5.544 billion last year, higher than the P4.935 billion it received the previous year.

On local taxes, the city collected P3.788 billion last year, a bit higher than the P3.527 billion it collected in 2019 and the target of P3.449 billion.

Business tax collection went up to P2.317 billion, higher than the P2 billion target and the 2019 collection of P2.188 billion.

Real property taxes netted the city P737.787 million last year compared with the P608.188 million in 2019, 2019; P250.619 million in property transfer taxes from P223.409 million in 2019; P161.670 million in franchise taxes compared with P159.403 million the previous year; P131.527 million tax revenue-fines and penalties from P108.281 million in 2019; P69.906 million in special levy on idle lands as against P68.996 million in 2019; P64.286 million in community taxes as against P65.493 million in 2019; P12.460 million in taxes from sand and gravel and other quarry products as against P15.567 million; P12.029 million in amusement taxes as against P58.564 million in 2019; P12.019 million in taxes on delivery trucks/vans from P11.967 million in 2019; P8.513 million in environmental and other taxes from P8.261 million in 2019; P5.502 in taxes on printing and publication as against P5.387 million in 2019; and P4.885 million in from professional taxes as against P5.440 million in 2019.

The city also earned P599.770 million in service income from permit fees, and P114.851 million in business income.

But it only collected P128.23 million from its economic enterprise, lower than the P171.765 million it collected in 2019. It also earned P164.432 million from other sources.