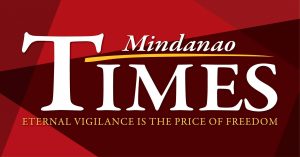 THE FOOD assistance program that the Task Force Davao facilitated benefited about 3,000 indigents, said Philippine Commission for the Urban Poor Commissioner Norman Baloro whose agency was part of its implementation.

"As the program manager of the LGU Davao Special Projects we're so happy for the initiative of Mayor Sara Duterte together with the national government agencies, LGU Davao departments and Dabawenyos which harmonized development innovations and creativity that involves managing the delivery of basic services, mobilizing resources and promote rising the standard of living and an improved quality of life for all amidst this COVID-19 pandemic," Baloro added as he also represented the city in the program.

Each beneficiary received P1,000 in gift certificates as he or she was identified based on whether he or she is a resident of the city, displaced individual, and laid-off worker. The report said most of beneficiaries were drivers of trisikads, single motor, close cab motor and tricycle; vendors of the Roxas Night Market and churches; Bantay Dagat volunteers; former internally displaced persons from Marawi, and settlers in Parola, Sasa and Barangay 5-A whose livelihood activities were greatly affected by the pandemic.

Col Consolito Yecla, commander of the military unit, said the activity was timely and was part of the intervention of government to help those indigents wade through the impact of the virus.

He added that the beneficiaries were also partners of the government in pushing for the ""Culture of Security" and in maintaining peace and security in the city.

"We chose the recipients based on set criteria in order to ensure that those who have less shall be the right beneficiaries this humanitarian initiative should benefit those really in the borderline of the society in this time of pandemic. We also owe them as among our active partners in maintaining the peace and order of the city," he said.

Strict implementation of minimum health standards were observed during the distribution process, Baloro said.

Among those who benefited from the program was Jamal Layte, a Marawi City resident whose family was displaced during the siege in the city in 2017. Layte said: "Kami po ay lubos na nagpapasalamat kay Mayor Duterte at sa kay Sir Baloro na kahit hindi kami taga- Davao isinama nila kami sa kanilang programa. Sobrang hirap na namin, dumaan na kmi sa gyera ngayon pandemya nman, saan na kmi pupunta buti nlang may malasakit at kalinga sila sa amin, malaking tulong ang binigay nila."
.