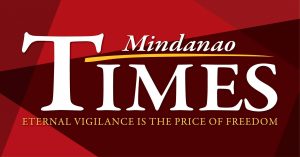 SOLDIERS of the 23rd Infantry Battalion retrieved on Sunday the remains of a New People's Army member who died in an encounter last month in Tungao, Butuan City.

The military identified the rebel as Victoriano Tanghinan, 46, and a resident of Purok 10, Barangay Tungao of Butuan. The remains were turned over to the barangay council of the place.

1Lt Roel Maglalang, Civil- Military Operation officer of the 23rd Infantry Battalion, said Tanghinan was among those who died during an encounter with the military unit in the area on December 30.

Tanghinan was a member of the Guerrilla Front (GF) 4A, North Central Mindanao Regional Committee (NCMRC) led by Junjun Makaundag, Maglalang said.

He added the body was found when someone led the unit to where it was buried.

During the retrieval, soldiers also recovered a handgun, two cellular phones and other belongings.

The information said the rebels abandoned their comrade as he was wounded during the encounter.

"Naay nakasulti sa amoa nga nasamdan ni siya sa encounter niadtong Disyembre 30 og gibiyaan sa iyang mga kauban. Dili na man makasulod sa among komunidad ang mga NPA mao nga napasagdan ni siya ug namatay," the informant said.

Lt. Col. Julius Cesar C. Paulo, commanding officer of the battalion, said the fate of the rebel was a manifestation that the rebels disregard the value of life.

"That is why we encourage everyone to be vigilant from the deceit of the CPP-NPA. We conduct programs and information drive to awaken the populace on the lies and deceptive strategies of the communists in order to recruit their members," Paulo said.