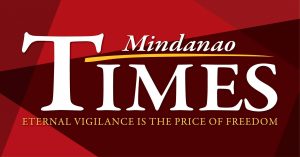 THE DAVAO City Police Office received 10 former supporters of the New People's Army (NPA) with standing warrants of arrest who surrendered to the military.

First Lt Gen Adrian Gautane, Civil Military Operation (CMO) officer of the 27th Infantry battalion, said former rebel supporters turned themselves over as a result of the
relentless information campaign of the unit and the support of the of the Local Peace Committee of Paquibato District.

The battalion and its mother unit, the 1003rd Infantry Brigade, turned them over to the police at the Malabog gym.

Present during the ceremony were Brig. Gen Nolasco Mempin, brigade commander; Lt. Col. Victorino Seño, battalion commander; Lt. Col. Donald Gaffud, battalion commander of the 89th Infantry Brigade, City Police Director Col Kirby John Kraft; Major Marvin Hugos, Paquibato Police Station commander; Malabog Barangay Chair Jessie C Areja; Lumiad Barangay Chair Celso Bughao Sr; Atty. Elisa D Evangelista-Lapiña, municipal administrator of Sto. Tomas in Davao del Norte; and, Aileen Mabanding, Peace 911 focal person and guest of honor of the event.

In his message, Bughao thanked the uniform personnel of the police and the military as well as those who surrendered for making what he termed as a right decision.

"Makita nato karong adlawa ang kadaugan ug kalampusan sa gobyerno na mabalik ang katawhan," Bughao said.

He added more supporters and members of the rebel movement are set to give themselves up.

He encouraged those who have remained with the movement to take advantage of the programs of government that have been implemented for those who return to the folds of the law.

"Naay daghan benepisyo ang gobyerno sama sa livelihood assistance para sa mga surrenderees, dili kamo pasagdan ug dili kamo sakiton sa gobyerno, " Bughao said.
Seño also thanked those who surrendered, adding that believed "that you will soon be able to enjoy the help of our government to provide a quick solution to the problem you are facing."

" I would also like to thank all the government officials who have become instrumental in making this activity a success for our brothers and sisters who are facing problems," Seño said.