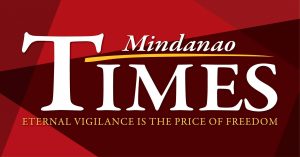 THE city government is targeting the third quarter of the year to start the vaccination for COVID-19, says Mayor Sara Duterte on Monday.

The mayor's statement came about after her initial discussion with vaccine maker AstraZeneca after the city council granted her the authority to sign a nondisclosure agreement with the company last week.

"Ang AstraZeneca is on third quarter of 2021. Ang sa national government wala pa silay announcement sa timeline sa ilang bakuna," Mayor Sara Duterte said over city operated Davao City Disaster Radio.

The vaccine, which the company developed with Oxford University and Oxford Vaccine Group, would cost about $10 for two doses, a requirement for it to become effective, per person.

Duterte added the city government and the British drugmaker have signed the documents for the agreement on the vaccination program. "AstraZeneca will announce what is in the agreement. We have not encountered any problems with them since we wrote to them in October that we will buy vaccines from them," she added.

On the safety concerns of the vaccine, Duterte said she and the health experts are discussing how to intensify the information dissemination campaign.

"We are hoping that the DOH (Department of Health) will have such an explanation so that it can be used by the city government. If not, we will create materials to explain the vaccine to them (city residents)," she said, although she emphasized that vaccination is not mandatory.

Last week, the city government said the target for the vaccination is 1.2 million individuals out of the 1.8 population of the city.

Also last week, the company applied for the emergency approval of its vaccine with the Food and Drug Administration so that it can be used in the country.