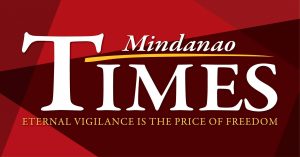 LAW ENFORCERS arrested a barangay peacekeeper and five others as they were playing a basketball game, and betting on it, despite the ban on gathering due to COVID-19 in Barangay Daliao, Toril.

Major Michael Uyanguren, commander of the Toril Police Station, identified the suspects as barangay tanod Manuel Paran Joseph, 59; Roger Saclolo Vicente, 40; Renz Molina Labangi, 20; Jaybe Abellaneda Mer, 18; Jerecko John Aumentado Canuday, 19; and, Mana Lio Junny, 22.

Uyanguren said the six were placing bets as they were playing a 3-on-3 basketball game.

The six violated Section 3, of the f Executive Order 57, which prohibits the holding of contact sports.

Recovered from them were the ball used in the game and P330 in bets.

The suspects were placed under the custody of the police station as the criminal cases against them were brought to the court.