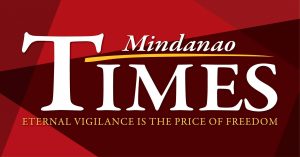 THE CITY government is targeting to vaccinate 1.2 million residents in talks with the British- Swedish pharmaceutical firm Aztraneca.

On Wednesday, the Food and Drug Administration (FDA) has submitted an application for emergency approval of it's COVID-19 vaccine in the Philippines.

"We were on a meeting with AstraZeneca, and we were able to secure their commitment for vaccines here in Davao City," Mayor Sara Duterte- said over live interview at the city-operated radio.

"However, mao palang na ang info na akong mahatag karon kay we are reminded na we signed a non-disclosure agreement with AstraZeneca," she added.

She said there will be no limit on the budget.

"The reason is that atong target is to achieve herd immunity. Ang atong target is 1.2 million. Assuming 2 doses ni siya, walay vaccine maker company na makahatag ug 2.4 million doses in bulk. Ang atong himuon mangita ta og other company nga kaya nila muhatag ana kadaghan. Mao na ang reason na wala ta naglimit sa atong budget," she added.

The mayor said the city government chose AstraZeneca because they are ready to signed a contract with the local government unit.

"Ang mahitabo is through the national government ta. It's a tripartite agreement. Kay dako ang duties and responsibilities sa national government. Ingon sila ang timeline is makahatag sila [vaccine] by 3rd quarter of 2021. It will be in tranches," she said.

"Atong bakuna na gipalit will cover sa wala sa priority list sa national government," she further said.

She added the funds for the vaccine would be sourced from a combination of the 2021 annual budget and Disaster Risk Reduction and Management office funds.