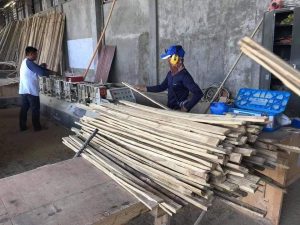 The Mindanao Development Authority (MinDA) will convene bamboo stakeholders from all over the region in a face-to-face and virtual Summit on January 19 to organize the Mindanao Bamboo Industry Council.
Secretary Emmanuel Piñol said in a public announcement Friday, that the Mindanao Bamboo Summit will be held at the Development Bank (DBP) of the Philippines Conference Hall in Cagayan de Oro City where the major stakeholders, including representatives of the different agencies, will meet face-to-face.
He said that representatives of the Department of Environment and Department of Science and Technology (DOST), Department of Trade and Industry (DTI), and the Department of Interior and Local Government (DILG) are expected to provide inputs on how their agency could support the Mindanao Bamboo Industry.
Piñol added that DBP President Emmanuel Herbosa will also join the face-to-face conference and is expected to present financing windows for the Bamboo Industry, which will be made accessible to both farmers and processors. "Other stakeholders who could not join the face-to-face organization meeting could participate through a Zoom Virtual Conference starting at 5 p.m," he added. He said Bukidnon Giant Bamboo Resources Corp.
President Rod Bioco will make a presentation on the current state and prospects of the Mindanao Bamboo Industry. "The BGB Corporation has established a bamboo processing facility in Malaybalay, Bukidnon, and is currently buying Giant Bamboo poles from farmers in the area," the MinDA chief said.
The Mindanao Bamboo Industry Council is being organized by MinDA as part of its programs to promote the greening of Mindanao's critical watersheds and headwaters and at the same time, provide income opportunities for the people.