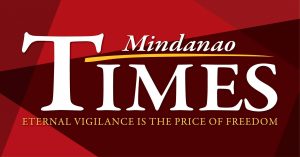 THE CITY government wants a stricter compliance of the Face Mask Ordinance by incentivizing barangays into helping enforce the law by offering them a 60% share of the collected fines and penalties.

The Face Mask Ordinance took effect on July 23, 2020, but it was amended through Ordinance No. 0416-20 to strengthen the enforcement of the ordinance at the barangay level.

"Para motuman ang mga katawhan ug ma-awhag ang mga enforcers hilabi na sa atoang mga barangay, gihatagan nato sila og share. Sa P500, 60 percent will go to the barangay and 40% will go to the local government collection (So that the public will comply and the enforcers will be encouraged to implement the ordinance especially in the barangay, we will give them a share. For every 500 pesos, 60 percent will go to the barangay and 40 percent will go to the local government collection)," said Councilor Myrna Dalodo-Ortiz, the author of the said ordinance.

Dalodo-Ortiz also said the barangays can utilize their share of 60 percent for the purchase of personal protective equipment (PPEs) for their officers, staff, and volunteers.

Atty. Lawrence Bantiding, City Treasurer's Office officer-in-charge, said their office has prepared the necessary documents needed for the handover of funds to the barangays.

The top 10 barangays with the most apprehension are Calinan Proper, Bago Aplaya, Angalan, Pampanga, Pangyan, Lacson, Sto. Nino, 76-A, Riverside, and Lizada.

"For example, for Calinan Proper our total collection is P22,500 so the barangay share is P13,500," Bantiding said.

The city government has collected a total of P451,000 in fines and penalties from individuals who violated the Face Mask Ordinance. Bantiding said that 902 individuals were apprehended since the implementation of the ordinance from July until Dec. 31, 2020. Of the total, 170 were from the First District, 265 from the Second District, and 467 from the Third District.

"They opted to make use of the no-contest provision of the ordinance wherein they pay the amount of P500 for the first offense at the City Treasurer's Office," he said during a live virtual interview over the Davao City Disaster Radio.