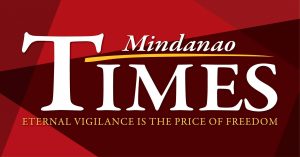 THE CITY government will not enforce a new health protocol following the new variant of COVID-19 first discovered in the UK.

Malacañang already issued an order banning "all foreign travelers" from the United Kingdom and 19 other countries from flying to the Philippines.

Mayor Sara Duterte, in her Davao City Disaster Radio program that aired on Jan. 4, said it is only a matter of time for the new variant to hit the country's shores. To date, there has been no testing conducted to determine the variant of the coronavirus currently in the country.

The ongoing testing, according to her, only determines whether a swab-tested person is positive or negative for the coronavirus.

"We are thankful that the national government aduna nay mandatory quarantine na ngadto sa countries nga dunay new variant (for enforcing a mandatory quarantine to travelers from countries found with the new COVID-19 strain)," she said.

Aside from the United Kingdom, other countries included in the Philippines' travel ban until January 15 are Denmark, Ireland, Japan, Australia, Israel, The Netherlands, Hong Kong, SAR, Switzerland, France, Germany, Iceland, Italy, Lebanon, Singapore, Sweden, South Korea, South Africa, Canada, and Spain.

The travel ban recently expanded the restriction to also include the United States after the more highly-infectious new variant of the coronavirus was detected in Florida.

Duterte underscored the need for the public to remain vigilant and compliant to the established standard health protocols of the city and national governments.

The mayor continued, "It is important that people strictly adhere to the protocols set by the Department of Health and how to lower your risk of transmission of the COVID-19."

She reiterated the need for Davaoeños to stay home and only go out for work or access essential goods and services. When leaving their homes, they must wear face masks, face shields, practice physical distancing, and frequently wash their hands with soap and water.

"Whether old or new variant, the same old protocol will protect you. It is important to observe health protocols," Duterte added.