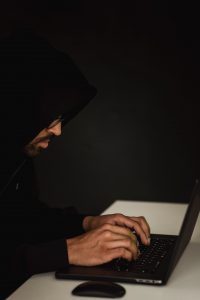 IN APRIL 2020, the Invisible Challenge went trending on TikTok.
It involves the use of a filter that makes the user appear (or "disappear") invisible with augmented reality effects upon activation of a gesture; a palm towards the camera triggers it. While it's all fun and games at first, inviting Tiktokers to get creative, it didn't take long before user-generated content became a tad risqué.

Guys and gals—16 to 24-year-old tweens that comprise 41 percent of TikTok's global population—eventually could be seen teasing their followers, with some filming themselves to make it seem like they're taking off their clothes and literally flashing their bits to the camera. Whether they're really doing it or not is a mystery to some and titillating to many.

While the Invisible Challenge feels eons ago in Tiktok (there are so many challenges that come up every now and then, each having its own amount of sexual innuendos), human rights advocates nevertheless raised alarm on it and many other similar activities that are under the radar in social media.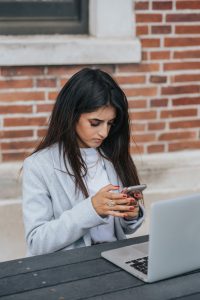 Jeanette Ampog, Talikala executive director, expressed concern on this and many other social media happenings involving teens and their smartphones. Talikala is an NGO that helps prostituted women and children.

Here's why: these challenges create an environment that makes girls and boys think that it's okay to strip naked on cam for short lived internet fame.

And Tiktok isn't the only platform to be wary of, Ampog said.
"Apart from Tiktok's deluge of content and filters that invite promiscuous behavior, there are also these Facebook pages that supposedly "spot" good looking teens," she said.

She is referring to those pages that post photos of teens, making it seem like they're "spotted" by paparazzi for wearing the latest fashions or being "on fleek" (internet slang for being flawlessly styled or looking great).

She said these seemingly harmless pages pose risk to the teens involved in the sense that the same platforms are becoming hunting grounds of human traffickers, which aren't what they seem anymore.

No profile picture

According to internet safety website Internetsafety101.org, "predators don't look like the way people used to imagine them. With the internet, they could be anyone." In a safety blog, the website wrote that a trafficker can be anyone: a classmate, employer, family friend, acquaintance, a boyfriend/girlfriend, or someone you met online.

"Traffickers often pretend to be someone they are not by setting up fake accounts online to "friend" a teen, and then groom them using a variety of techniques to gain their trust."
Ampog is right to be alarmed. "Human trafficking activities have become increasingly difficult to track down, especially during quarantine," she said.

With the aid of technology, it has become easy for human trafficking activities to take place. This often involves correspondence of vulnerable persons with exploitative pimps, and meetups with perpetrators far from the home of their victims.

Ampog said these are hard to identify now because victims are not telling on anyone as it happens.
"It is only after the lockdowns that reports come out. We learned that that minors are being offered payment for sex and similar activities," she said.

The worst part is being unable to track perpetrators and their pimps because burner or disposable social media accounts vanish or are deactivated every so often. Ampog said exploitations take a number of forms. Some request for nude photos to be sent—and with Tiktok as a training ground, it doesn't make the task impossible. Others involve the use of webcams for live shows and other online interactions.

In Davao City, Ampog noted that women and girls are offered as high as P10,000 for some online interactions.
"Girls as young as 12 years old in certain areas in the city are vulnerable to this. These girls come from vulnerable communities stricken with poverty or are in need of close parental care," she said, identifying at least 456 girls under her care that are at risk of this type of human trafficking.
These are women and girls that are out of school or have had previous experience with prostitution that resulted from being deprived of basic needs. Some other 119 victims and survivors are also closely monitored by Talikala; they are the ones with parents with no jobs or growing up with grandparents and having experiences of abuse.
Ampog expressed frustration over this.

Prior to COVID-19, these activities are possible to be tracked down because neighbors and communities help in speaking with each other. However, during the lockdowns, vulnerable persons are staying at home but nevertheless connected via smartphones.

Ampog said these offers come from existing friends and acquaintances who already have close contact with their victims via mobile or Facebook Messenger.  The pimps connect with potential victims discreetly. Even those having no engagement with prostitution receive communications from them, only to be blocked eventually.


Education and family conversations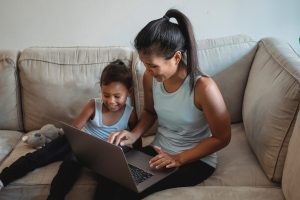 Ampog puts her faith in education as a weapon against this form of trafficking. She said it is important that the process of educating parents is consistent. This is one of the many efforts being done by her organization.
"We reach out to parents and neighbors and relatives for education on trafficking.
It's important that they know that they are primary protectors of women and girls. We teach them how to report and when to," she said. "But it is not enough that we explain trafficking—we also explain liability to them. We want them to be part of the effort to protect children from recruitment."

Daily language use and discerning collective conversations online and offline are also important. With social media making prostitution seem so casual through common phrases that make up internet language (like "thirst trap," "thot," "send nudes," and "sugaring") it is important for parents to check in on their kids.

"As a mother of two teenaged children, I am extremely worried about how the idea of sex work through OnlyFans (user-generated content subscription service) or sugar daddies/mommies have been normalized in social media," said UP Mindanao professor of literature and creative writing Dr. Jhoanna Lynn Cruz. "It used to be that only poor girls without a choice or a future got sugar daddies, now college girls who don't even need financial help get them so they have spending money for luxury items. And they are not ashamed of it. Or that's how they make it appear on social media."

In these family conversations, Dr. Cruz lays emphasis on the price people pay for prostitution.
"I hear my own son say he's not going to lose anything because it's just photos and no contact, and I am hard put to explain about human dignity. That we do lose something when we "send nudes" and that's what the perpetrators are paying for. If they're children, they lose their innocence about sex and sexuality too soon.
If they're teens, they lose their dignity when they consider their bodies commodities. It's different for adults, but it should still be called what it is: prostitution," she explained. "And men and women who engage in it for money are 'prostituted'—by the system, by lack of other job opportunities, by those who pay for the product/service."

PCOL Benbo Jumalon, chief of the Davao police's Regional Anti Cybercrime Unit, offered more rigid advice: he reminded parents to supervise their kids while they are doing school work at home because some fall prey to forms of trafficking so easily.
Traffickers take advantage of the time teens spend online and give them the social interaction that they want. "The danger in this is when teens become a victim, they are eventually prone to being a part of the cycle or system of trafficking," he said.

A global situation

Last November, a United Nations women's rights committee called on governments to take action on human trafficking that is mediated by social media. The Committee on the Elimination of Discrimination against Women (CEDAW) said human trafficking practices proliferate in cyberspace and have women and girls as major victims around the world.

In a UN press release, the committee noted an alarming trend: the popular usage of social media and chat apps allows perpetrators to gain easy access to potential victims; and it is a way to go around traditional means to recruit women and girls for sexual exploitation during pandemic lockdowns.

"The global pandemic has revealed the urgent need to address the use of digital technology in and against trafficking," said Dalia Leinarte, CEDAW member. Her recommended action is to call on social media and messaging companies to set up relevant controls that can mitigate the risk of exposing women and girls to trafficking and sexual exploitation.

UN experts also acknowledge the root causes the push women and girls into vulnerable situations–these include sex-based discrimination, socio-economic injustices, and conflict and humanitarian emergencies. Leinarte identified beneficial public policies as a solution–those that provide women's autonomy and equal access to education and job opportunities.

Collab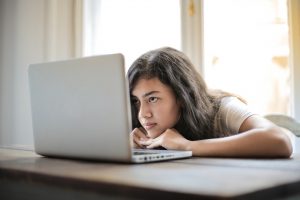 In the Philippines, leaders acknowledge that there is much work needed to be done to address this.
Fortunately, collaboration among advocates and authorities make significant steps forward. This is institutionalized through the Inter-Agency Council Against Trafficking (IACAT).

This carries out work that started in 2003 when RA 9208 (Anti-Trafficking in Persons Act) took effect in the country. Since then, efforts were scaled in the region through a local IACAT, composed by dozens of government agencies and units and civic organizations.

Efforts were further localized with deployments of action-specific units on law enforcement, psychosocial care, and advocacy and research. The Region XI council, called IACAT ONSE, are focused on prosecution, protection, prevention, and partnership.

Ampog said Talikala works with leaders and advocates in this council for case management and to further the fight through reporting, rescue and prevention. But she said they can only do so much at the moment. "This kind of work is challenging in this pandemic due to limited movement and fewer forms of action and lack of information and leads," she said. It's not a problem that easily disappears. Unlike the Tiktok Invisible Challenge, there is no camera filter that can make human trafficking in cyberspace disappear in a snap.

(About the author: Jesse Boga Madriaga is a feature writer of Mindanao Times. He joined the newspaper fresh from college and has not stopped writing since then.) The production of this special report was made possible with support of the Information Saves Lives project of Internews.