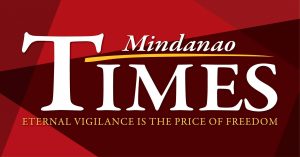 THREE senior citizens died when a fire gutted houses in Phase 1, Cordillera Street, Central Park Subdivision in Bangkal at 3:43 p.m. on Monday.

They were identified as Claudio Libre, 81, Gloria Aurora Libre, 79, and Angelo Ouqialda 60.

The victims were discovered hiding at the bathroom of the second house of the same compound. They were noted to have partial burns, although their bodies were not autopsied to determine the cause of death.

Senior Fire Officer 4 Ramil Gillado, city fire investigation and intelligence chief, said the house started from a vehicle and spread to the house of the Libres.

The flames quickly fanned out to the two adjacent houses.

"Two houses were totally damaged, one restaurant and one sari-sari store were partially damaged, and three vehicles were totally damaged," he added.

According to the report, the cause of the fire was electrical short-circuit that originated from a mini-van, which was under repair.

Gillado estimated the damage of the fire to reach P400,000, For now, the remains of the victims were brought to Collado Funeral Homes in MacArthur Highway in Bangkal.