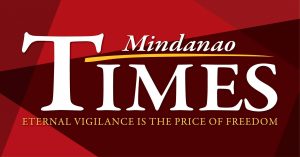 A TRAVELER from Japan was intercepted at the Davao International Airport and was escorted to a designated quarantine facility of the city government.

Mayor Sara Duterte, during her Davao City Disaster Radio program bared on Monday that the passenger arrived on Jan. 1 or 2.

"From our end, we don't know what happened in Manila but since she came from a country included in the COVID-19 flight restrictions, gibutang nato sya sa quarantine facility sa city government of Davao (we brought the passenger to a city government quarantine facility)," the mayor said.

The recent memorandum issued by Executive Secretary Salvador Medialdea, and approved by President Rodrigo R. Duterte, banned "all foreign travelers" from the United Kingdom (UK) and 19 other countries, including Japan, from entering the country following reports of a new strain of coronavirus found in the UK.

The memo also approved the extension of the temporary suspension of flights from, and the prohibition of entry on all travelers coming from or transiting through the UK and in 19 other countries effective 12:01 a.m. of Dec. 30 until Jan. 15, 2021.

Also banned are foreign passengers coming from Denmark, Ireland, Japan, Australia, Israel, The Netherlands, Hong Kong, SAR, Switzerland, France, Germany, Iceland, Italy, Lebanon, Singapore, Sweden, South Korea, South Africa, Canada, Spain, and the United States.

Duterte also said the same protocol is being implemented at DIA for arriving flight passengers, whether Davao City or non-Davao City residents.

"Dili maglahi ang protocol kung residente or non-resident. Same protocol ra for all passengers. Lisod kaayo mag-sift pa ta kay basin uban pud mamakak so mas dali for us nga ingon ana (The protocols are the same whether you are a resident here or not. The same protocols will be enforced for all passengers. It would be difficult for us to sift the passengers whether Davao residents or non-residents since others might even lie about it. It's easier for us to implement the same protocol)," the mayor added.

Arriving flight passengers may still avail of the free mandatory swab testing at DIA if they could not provide an RT-PCR (real-time polymerase chain reaction) negative test. A negative RT-PCR test is required of any arriving flight passenger to be able to exit DIA. Those who are availing of the free swab test at DIA, however, will have to wait for 15 to 24 hours for the result.

For those who wish not to be delayed at DIA, they only have to present a negative RT-PCR test taken within 24 to 72 hours from their flights.