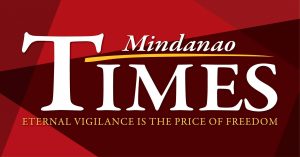 A CHINESE national was arrested by elements of Sta. Ana police in a buy-bust operation conducted inside Kingsfield Express Inn, San Rafael, Barangay 10-A around 4 p.m. on Dec. 31.

In a belated report, the suspect was identified as Hua Fang, 39, with no listed occupation, and a resident of Barangay Sasa, Buhangin District.

Maj. Benkalin Baluan, the acting station commander of Sta. Ana Police Station, said the suspect was arrested after he handed over a sachet of shabu in exchange for P1,000.

The poseur-buyer also brought with him about P9,000 in bogus bills as show money to the Chinese national. The other operatives then handcuffed him after the transaction was completed.

Confiscated from the suspect's possession were two more sachets of suspected shabu, Huawei touchscreen phone, and the gray Toyota Hilux that the suspect used for his transactions.

The seized shabu from the suspect had an estimated weight of five grams, with a street value of P90,000.

Baluan said the suspect was considered a high-value target, who they believed played a role in the distribution of meth in the city.

The arrested person, as well as the evidence, is now in the custody of the Sta. Ana Police Station as the police prepare the necessary documents for filing a complaint in violation of RA 9165 (Comprehensive Dangerous Drugs Act of 2002). They will file the case through summary inquest procedure.