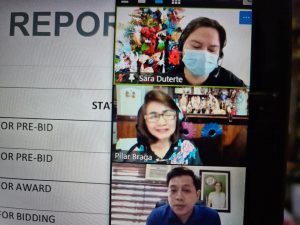 DAVAO CITY – The COVID-19 pandemic has changed the landscape of how we normally conduct our lives and the nuances of living. From canceled travel plans to compromised careers and academics, 2020 has become a year spent almost in seclusion. Having faced nothing of this magnitude in this digital age, governments across the world are scrambling to prevent the virus from causing further damage, and the local government of Davao City is no exception.

The city council is challenged to respond to the health crisis by enacting laws to ensure that safety mechanisms are in place and that people's basic needs are met under such a restrictive environment.

City Council

The Davao City Council is composed of eight representatives coming from the three administrative districts of the city, three sectoral representatives (Youth, Indigenous People and the Association of Barangay Captains) with the Vice Mayor as presiding chair. The 19th City Council is headed by Vice Mayor Sebastian Duterte, brother of City Mayor Sara Duterte and son of Philippine President Rodrigo Duterte.

As the city's lawmakers, their duties include enacting and approving ordinances and resolutions, approving the issuance of permits and licenses, permitting franchises, appropriating funds, and regulating the use of land in the city.

In legislating laws and ordinances on the local level, a proposed ordinance gets submitted into the plenary during the first reading for scrutiny. Once it passes, it goes for further discussion during committee hearings that usually invites resource persons and sectors to engage the community. After smoothing rough patches of the proposal, it goes into the second reading where it is once again scrutinized by the other representatives. This is also where the debate and amendments usually happen. After it gets approved, it moves into the third and final reading. Following its approval, the resolution reaches the City Mayor for approval. Then, it becomes a law.

New normal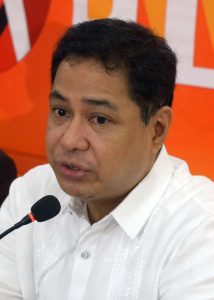 With the lockdown, the city councilors have to shift to the digital platform without missing a beat and have to adapt to this new, and for some, alien way of doing their job. The use of digital cloud-based video communications App, such as Zoom, allowed them to do virtual video and audio conferencing, just like everyone else.

One of the seasoned legislators, Councilor Pilar Braga, admits it was difficult at first to shift to a new way of doing business. She, however, has a strong staff support that assists her in navigating the intricate world of internet technology.
Braga remains active and prominent in the various committees that she presides or represents, and has made full use of social media to inform and update her constituents on discussions and developments happening in the city especially on education, culture and the arts, the committee that she heads.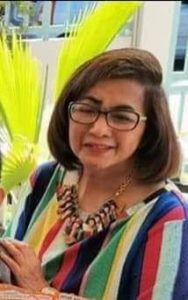 This year, she authored the Davao City College law, which will open on June 2023, the teaching of Davao history at all school levels, and the Organ Donation Ordinance.

Majority Floorleader Jay Quitain Jr. attributes technology as the reason why they are productive even with the restrictions in movement and travel. At the start of the pandemic, there was some confusion on how to go on with their work but this was immediately addressed as they forayed into shifting the council sessions online. It required adjustments, Quitain said, but the councilors embraced the technology and with a few hits and misses, adeptly worked online, becoming more productive in the process.

He was skeptical until he eventually realized how efficient they can be with the help of technology. "As we got the hang of it, it's really good. I can do committee hearings–10 items in one sitting. I can manage the time better and [people] are able to attend because they don't have to make an excuse why they are absent," he said.

One of the ordinances he authored during the pandemic was the institutionalization of the Safe Davao QR (DQR) code that aims for a better and more efficient contract tracing in the city. It also penalizes minor offenders ranging from a warning to a P1,500 fine or one-month imprisonment. For the graver offenses, they will face criminal prosecution under the Data Privacy Act and the Cybercrime Prevention Act.

Silver lining

Despite the inconveniences brought by the pandemic into their work, there is a silver lining as well. Councilor Diosdado Mahipus Jr. said that although there are no real advantages, the pandemic has created an opportunity for self-reflection.

"It can also be an opportunity for everybody to prepare for future pandemics or emergencies," he said.

Known for his legislation focused on the conservation and protection of the environment, Mahipus continues to move forward as a public servant through active participation in the City Council by sponsoring and co-sponsoring several important legislations.

Face to face

As a public servant, one of the biggest disadvantages of the pandemic, according to councilors Braga, Quitain and Mahipus, is the inability to engage with their constituents face-to-face. With the health restrictions in place, they are no longer able to meet and consult with them as they usually do. Rendering public service first-hand swiftly is a challenge.

Prior to the pandemic, Braga said she and her team regularly go out to the community for outreach projects in collaboration with other civic organizations to get the feel of the situation on the ground. As a legislator representing the thickly populated first district in barangays (villages) within the center of the city, Braga has to be creative to perform as well as she had before.

Health protocols trump every thought of going to the community.

"You have to manage your legislative district, be visible, and be available to your constituents," Quitain said, "and strict protocols that are in place make this function more difficult."

This is where being innovative comes in. Under what has been bandied as "new normal," Mahipus said they have to work their way around the challenges to be relevant and properly perform what is required of them.

Regular meetings and council sessions are conducted so they won't lose sight of their duty. There may be a change of platform, from the dynamic debate at the session hall of the city council to discussions facing computer monitors, crafting local ordinances continues.

Outside work

With the restricted movement that has kept them in their homes, like everyone else, they appreciate being with their families. It has also given most of them the chance to work on their health and wellness by establishing routines that improve their general well-being.

The legislators' aides work tirelessly alongside the councilors.

As the legislative staff for more than two decades of Councilor Braga, Gemma Pagobo said she was not technologically savvy and this was a challenge which was difficult to surmount in the first few months of the pandemic. But they have no other recourse but to learn and do it fast.

In the meantime, they had to rely on other social media platforms like Facebook Messenger which was quite easy for them as they were already active on this App. Being adept in the digital platform is one thing, having problems in internet connectivity is another bane.

Internet connection was very unstable and it was oftentimes difficult to conduct meetings or receive instructions. Interruptions and lags at the middle of a meeting were always the case, leaving them depleted of energy and exhausted at the end of each session.

"We still communicate [on] how to serve the people, how to extend our help [and] our assistance," Pagobo said.

At present, they are on a skeleton workforce in compliance with the city's health protocols to prevent them from contracting the virus while at work. Work stations and their offices are regularly disinfected and cleaned properly.

Other staff are either on the field, with the necessary safety procedures, or working from home. Pagobo said that none of them were retrenched from work.

As a single mother whose daughter now lives away from her, the pandemic became hard for her personally as she can't be with her family due to restrictions. As much as she wants to be with them, she doesn't want to risk putting her family at risk.

What makes the pandemic more difficult for Pagobo is the fear of contracting the virus. She said there are people who don't believe that the virus is real – and this is a cause of concern, she said. But as she watches the news, she knows that the danger is real and they have to be extra cautious and mindful of this fact.

Although the pandemic made them learn more about technology, most of the time she is frustrated and impatient on when this virus will pass.

Fresh out of law school, Jason Cunanan who has been under Councilor Quitain's wing since 2016, sees the pandemic more optimistically. He said that he feels blessed that he is able to continue working and provide for his needs as someone who lives independently in the city.

As part of Quitain's staff, he takes on a lot of responsibilities such as handling legislative documents, follow-up with clients, schedule hearings, make agenda, among others, and the transition to digital has made his work easier. Inviting people for meetings has become easier as well and there is no need to struggle over photocopied documents since he can send them as a document file.

With a skeleton workforce and a work schedule of two days a week, he was able to save money since he doesn't need to spend for meals outside the home. There is also less exposure to the virus because of this. Just like Pagobo, Cunanan sees the use and rediscovery of technology as one of the good things that happened during the pandemic.

He however wants to take the bar as soon as possible. "Kapoy na sige'g study," (I'm tired of studying)," he said with a chuckle.

Being stoic

The COVID-19 pandemic has affected all of us in different ways. Businesses are struggling to keep themselves afloat, students settle with online learning, workers are having a hard time especially those who are trying to keep their jobs and those who lost their jobs. With the financial and mental setbacks and the fear of contracting the virus, people are forging ahead.

No matter the dire situation the pandemic has brought, laws have to be crafted, a system has to be in place. This requires a different kind of commitment from our legislators who are consciously making an effort to contribute to making sense of this COVID-19 confusion.
(About the author: Catherine Nicole Burlas is a correspondent of Mindanao Times. This special report was made possible through the Information Saves Lives project of Internews.)