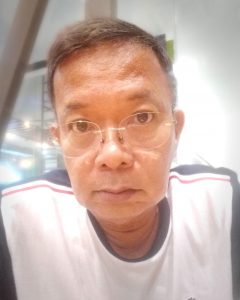 THE year 2020 might as well have been the definitive barrier where one could honestly say that, in the "old" world that we all had grown accustomed to, a lot had symbolically ended.
Still, would you believe me when I say that despite all that has happened, I compress the last three years, starting with 2017, and then think of them collectively as though they were one chocolate cake?

Yes, with its top crust, and mid, all moist and heavenly-tasting, I see the year 2017 as the best and sweetest among the trio and that, for a lot of things. For one, my friend was still alive and we had a blues band going.

The year was even made more memorable, with gigs in the city's celebrations of Araw ng Dabaw and Kadayawan. These were then followed by performances at Abreeza and the Roxas food market. All with a splattering throughout the year with many other pub performances that we enjoyed with close friends and patrons.

On the other hand, the year 2020 might as well be the bottom part of the chocolate cake, and as such, it's almost always the driest part. If one thought about it, however, despite the survival mode that this particular pandemic year has brought upon all of us, bittersweet might still be the overall tag, if only for the positive thinkers that we like to believe the remaining of us are.

The burnt part of the cake has yet to be mentioned though, and in truth, it is burned even beyond the box where it lies. With almost 2 million deaths worldwide and close to ten thousand here in the country, the impact of that on all the families concerned, sure as hellfire crumble to tiny bits my chocolate cake analogy, personal as it may be, so I wish you'd forgive me for that.

Trudging on with my personal burnt-cake account, on the evening of the 29th, the entire water system in the whole subdivision broke down, with strong indications that we might have no access for a week or possibly more. On the short term, that will mean that on new year's eve, it's nada agua.

Positive thinking aside, with burnt part of the cake taken well into consideration, plus a senior camel's back on the breaking point, and all neatly packaged under a Covid (with new strain attached) sunrise, all I can envision now is fireworks really, of a different kind. WHAT A WAY TO BEGIN THE YEAR!

I guess all will be fine in the end. The mantra stays: It's all good. My personal chocolate cake is insignificant, compared to what others have to swallow.