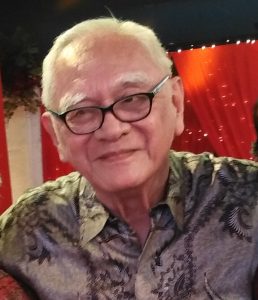 THE first Christmas songs were in Latin. Later, Christmas songs in the other European languages appeared. In these modern times, Italy contributed Buon Natale (1965) and Gesu Bambino (1970).
Germany had O Tannenbaum (O Christmas Tree); two different Ave Maria by Gounod, Bach and Schubert; Silent Night (1818); Virgin Slumber Song; and Handel's Messiah.
French songs were First Noel (1600s); Cantique de Noel (1840); Nazareth (1860); and Panis Angelicum (1872). UK carols are still popular like We Wish You a Merry Christmas (1600's); God Rest Ye Merry Gentlemen (1770); Hark! The Herald (1800's); Adeste Fideles (1800's); Deck the Hall; Greensleeves What Child is this (1580); Mary's Little Boy Chile (1950's).
Commercialized Christmas songs began with the Americans in the 19th century. Though their 18th century songs were still European in style and rhythm like It Came Upon a Midnite Clear; I Heard Bells on Christmas Day (1850); Jingle Bells (1857); Away in a Manger (1885); Joy to the World; and Oh, Little Town of Bethlehem.
There was a flood of pop Christmas songs beginning with Parade of Wooden Soldiers (1905); Winter Wonderland (19334); White Christmas (1942); I'll Be Home for Christmas (1943); Have Yourself a Merry Little Christmas (1944); Rudolph the Red Nosed Reindeer; All I Want for Christmas is My Two Front Teeth; Christmas Alphabet (all 1946); Silver Bells; Frosty the Snow Man (all 1950's); I Saw Mommy Kissing Santa Claus ( 1952); Christmas Song; Go Tell it the Mountain; Do You Hear What I hear?; Christmas Blues; Little Drummer Boy (1963); Here Come Santa; Little Christmas. Tree; Santa Baby by Earth Kitt; Feliz Navidad (a Spanish song popularized in America). I'll Have A Blue Christmas.
Except for Go Tell it to the Mountain, Christmas songs since 1905 had nothing to do with religiosity nor about the Savior's birth, Bethlehem, the Holy Family, the angels and shepherds. Give to America for pure business attitude to the Christmas season. The more record the songs sell, the more money the singer, songwriter, and the record company make.