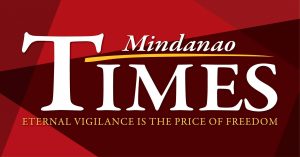 THE Eastern Mindanao Command reported that the New People's Army (NPA) lost 72 cadres this year as a result of its intensified campaign against the rebels.
Major Alex Mindanalano, spokesperson of the command, added tahat the unit also dismantled four guerrilla fronts and a unit of the Pulang Bagani Command.
Of the 72 NPA leaders, 12 were killed, 44 surrendered and nd 16 were arrested on separate incidents, Mindalano said.
Among those killed was Alvin Loque, known in the movement as Joaquin Jacinto, who was the National Democratic Front Mindanao and Komisyun Mindanao spokesperson.
The military report said Luque died while resisting arrest as law enforcers were serving warrants against him and some of his colleagues for multiple cases in Barangay San Agustin Sur, Tandag City, Surigao del Sur on December 10.
The military also reported that encounters between the 100st Infantry Brigade and the Guerrilla Front 33 of th rebels in Sto. Nino, New Corella, Davao del Norte on December 12 resulted in the dismantling of the front as some of its forces either surrendered or were arrested.
Other fronts in the jurisdiction of the command that were dismantled, the military report added, were GF56, GF6, and GF Tala and the Regional Guerrilla Unit of the Pulang Bagani Command 4 (PBC4) of the Southern Mindanao Regional Committee (SMRC).
Between January and December 28, the unit report that 83 rebels were killed, 117 were captured and 1,393 surrendered. About 4,300 members of the Underground Mass Organizations and other allies also withdrew their support from the rebels.
The unit also recovered 875 firearms either due to clashes or surrender of the rebels.
The soldiers also discovered 251 enemy hideouts during the period.
Lt. Gen. Jose C. Faustino Jr., commander of the command, said the achievement of the unit was a sign that the rebels were losing the war.
"The surrender of the top NPA leaders just gives a very compelling reason for the few remaining cadres and other members to abandon the armed struggle. If they continue to ignore the call of the government to surrender peacefully, then it will only cause them more harm than good in the future," Faustino said.
He called on the public to help the military put the armed struggle to stop by joining the campaign of the government in sustaining peace.