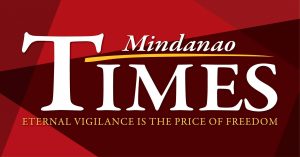 THE Davao City Police Office (DCPO) has urged residents to stay inside their homes and must not use firecrackers and "torotot"in welcoming the New Year.
"Ang DCPO nagpahimangno sa matag usa na ginadili ang pagpaboto og pag gamit og torotot," Captain Rosario Aguilar, DCPO spokesperson, said.
The Department of Health (DOH) has also discouraged the use of "torotot" or horn and whistles as noisemakers during the Yuletide season as these could help spread COVID-19.
Aguilar urged everyone to heed the call so they will not cause any mess. " Kanunay pod ginapahinumdom ang basic health protocols," she added.
She reminded the public that they are strictly implementing the city Ordinance No. 060-02 of 2002, a local law that does not only prohibit the sale and distribution, but also the possession or use of firecrackers.
She said that if found guilty, violators will be penalized including the possibility of getting jailed.
Mayor Sara Duterte also urged residents to be creative in welcoming the New Year as they could use other forms of noise-making instruments like car horns or even videoke machines.
President Rodrigo R. Duterte has extended the General Community Quarantine (GCQ) classification of the city and nine other areas because of the surge in the number of COVID-19 cases.
The mayor also said the city government is also extending the implementation of key policies to arrest the spread of the virus like curfew and liquor ban as well as the implementation of the Food and Medicine pass and the Safe Davao Quick Response code, a program designed to trace down those who might have been exposed to those who contracted the virus.