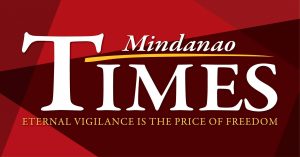 THE military reported that an encounter in Bukidnon on December 29 resulted in the death of a member of the New People's Army and the capture of another.
Lt. Col. Ricky Canatoy, commander of 58th Infantry Battalion, the unit that clashed with the rebels, identified the slain rebel as Leonido Pacheco, while the one who was captured was Aman Bilayong,, who was also wounded.
Canatoy said a team from the battalion, while checking on the reported presence of an armed group at Brgy Silo-o, Malitbog, Bukidnon, chanced upon about 20 rebels that resulted in the encounter.
Recovered from the clash site were two M16 rifles, one KG-9, ammunition and documents.
Maj Gen Andres C Centino, commander of Joint Task Force-Diamond, said that the encounter was the result of the intensified security operations conducted in Northern Mindanao and Caraga regions.
He added that in December, three rebels were killed in clashes, three were captured, 20 surrendered and 29 firearms were recovered.
"The people of Northern Mindanao and Caraga can be assured of the Army's protection so that the NPAs may not be able to disrupt the peaceful celebration of the yuletide season as we remain relentless in our security operations against the rebels," Centino said.
Both sides have not declared ceasefire for the holidays.