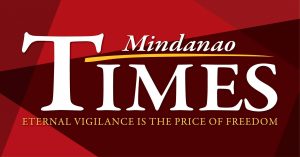 THE body that is crafting the policies against COVID-19 may recommend stricter protocols that are to be implemented in the city if the spread of the virus is unabated.
The plan came about after President Rodrigo R. Duterte on Monday night retained the General Community Quarantine (GCQ) classification of the city and nine other areas.
Just before the announcement of the President, Interior and Local Government Secretary Eduardo Año told TIMES that the Inter-agency Task Force for the Management of Emerging Infectious Disease may recommend stricter protocols
"Tumataas pa din kasi ang (number of cases) dito sa inyo," he said.
Año, vice chair of the task force, said among the steps that maybe taken if cases will continue to go up will be placing the city back under the Modified Enhanced Community Quarantine (MECQ).
He expressed concern over the holding of gatherings during the holidays which might lead to higher number of cases.
On Monday just hours before her father announced the retention of the classification of the city, Mayor Sara Z. Duterte also said the city government is extending until next month key policies like curfew and liquor ban.
The Department of Health noted that the city has been among that reported higher number of cases everyday. Its regional office reported that there were 29 cases in the region as of Monday night, 28 of them were those from the city. In the region, the active number of cases as of Monday was at 1,839.
The city has been placed back under GCQ since November 20 following the continued rise in the number of cases.
The jump in the number of cases has prompted the city government to reimpose key policies like the liquor ban, curfew and the use of Food and Medicine passes. It has also implemented the use of the Safe Davao Quick Response code, a program designed to track down those who might have been exposed to COVID-19 positive individuals.