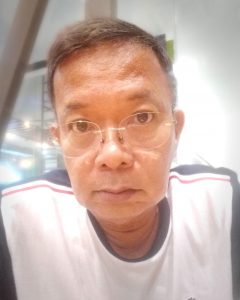 WHAT a year 2020 has been. With only a day or two left, it still begs for attention, like a nagger at the door armed with a final word.
And speaking of nags, they have accounted for nearly all the noise and clutter that had filled the online space all year long.
If their every wisecrack amounted to an ounce of cure for Covid, it would have then found itself so far-flung out into the next galaxy, trees would be seen dancing because at last, man would no longer find the single-minded urge to hoard on toilet paper and disinfectants.
But then, therein lies the joke, they say we faced and dodged two bullets in 2020, Covid-19 and stupidity.
Yep, we're still here, but so is the virus. So, what is in store for 2021? With the country, and even the rest of the world still in the thick of contagion, a new viral strain threatens to join COVID-19 on the horizon.
Slowly, country borders are again closing or threatening to, as what commonly happened during the earlier part of 2020. Overall, stubbornness still rules, with no letup, matching covid each step at a time.
Even with the promise of several vaccines to be out during the next few months, the glimmer of hope much-awaited by all, is only obscured by the obvious jostling for position of the powers-that-be so that their country and people avail of it first before the rest. That's the way it is.
If for anything else, one would have thought that a single threat might have united us all already but then there it is, a glimpse of a reply.
In the end, if the year that was had taught us anything, it is just simply to remind us that, in spite of all we have accomplished, we still have absolutely no control of what happens. It could be that, that helplessness is the reason why as a race, we cant seem to learn to think as one.
As though we were in an online game, a new level awaits, and we ask, did we learn anything yet? Or are we still stuck on yesterday, longing for an old normal that we cannot bring back? How difficult can it be, to slowly build on a present that we can create bit by bit, out of the very ruins of that lost past?