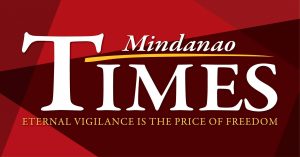 THE city government is bracing for a spike in COVID-19 cases because of the celebrations during the holidays.
"We were already told to prepare for a surge kaniadtong early part of December because of the Christmas holidays nga posibleng motaas ang kaso because of pagtapok-tapok sa mga gahi og ulo and pag conduct anang parties nila. Duna tay pag andam sa atoang mga facilities," said Mayor Sara Duterte Monday over the Davao City Disaster Radio.
Duterte then reiterated her appeal to the public to continue following minimum health protocols to prevent the spread of the virus like wearing of face masks, face shield, physical distancing, and frequent handwashing or using alcohol-based hand rub.
She also urged residents to do away with mass gatherings or if they could not, they must hold parties in their homes with attendees limited to those staying in the same houses.
"We limit it to the members of the same household. Meaning kamo-kamo lang nga nagauban nagpuyo sa isa ka balay ang magparty or mag gathering. Dili na ta mag imbitar og mga paryente nato sa laing balay," she said.
At present, the city government said there are 1,284 beds out of 2,194 beds in all its temporary treatment and monitoring facilities that include a hotel, public schools gyms and others that are converted into isolation places.
In a related development, Dr. Ashley Lopez, focal person of the Covid-19 Task Force of the city, said the surge in the number of cases might happen if the city if the number of new daily cases reaches 110.
The number of cases, based on the latest report of the Department of Health (DOH), were at 60 new cases on December 28 and 42 the previous day.
"For now, I would say that based on the data that I presented, there is still no surge because we have less than 100 cases per day. But we cannot be lax because there is still New Year's Eve coming. Experts said that the surge will come on the incubation period of the virus or the post-holiday season, after New Year," Lopez said.