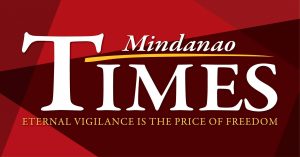 THE City Health Office (CHO) has warned the public against individuals posing as city government workers offering to disinfect homes of COVID-19 positive patients
Dr. Josephine Villafuerte, CHO head, said residents must not accept any offer to disinfect their homes and report immediately to the city government these bogus employees.
"If anybody calls you and offers that they are to disinfect your residences, please be informed that we in the City Health Office do not disinfect private residences. Be very careful of those who want to take advantage of the situation. Report immediately to the Police or Public Safety Office," Villafuerte said.
The official issued the warning after receiving information that someCOVID-19 positive patients who have been in isolation have received calls from people claiming they were CHO personnel who were tasked to disinfect their respective homes.
She said the office does not offer to disinfect those homes of COVID-19 positive patients who have been placed in isolation facilities.
Angel Sumagaysay, head of the Public Security and Safety Command Center, said the city government has also alerted police station commanders to coordinate with the barangay officials as these alleged calls may be a scenario perpetrated by syndicates aiming to scout, and subsequently, rob houses that they are supposed to be "disinfecting."
"Pwedeng modus operandi ito ng mga loko-lokong tao na naga take advantage sa sitwasyon na kunyari mag conduct sila ng disinfection sa bahay-bahay ng mga naka quarantine," he said.
The city government has also implemented lockdown on houses, buildings, compounds, streets, puroks, and barangays in areas with high COVID-19 cases to prevent the spread of the virus.